2022 February Newsletter
INSIDE RALPH


FEBRUARY 2022 NEWSLETTER
HAPPY VALENTINE'S DAY FROM RALPH HONDA

HONDA NEWS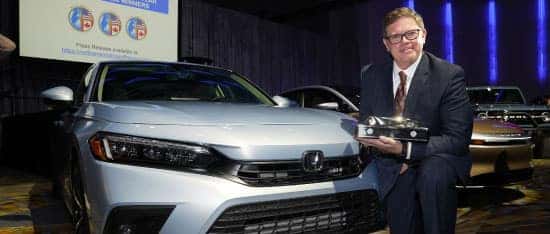 All-New Honda Civic Named 2022 North American Car of the Year
Civic wins North American Car of the Year for 3rd time—previously taking top honors in 2006 & 2016
All-new 11th-generation Civic honored for simple and sporty design, class-leading safety performance, excellent driving dynamics and fun-to-drive personality
Civic is America's most popular vehicle with young and first-time buyers
DETROIT, January 11, 2022 – The all-new 2022 Honda Civic, the 11th generation of America's most popular compact car, has earned the prestigious 2022 North American Car of the Year award. Civic was honored by the North American jury of automotive journalists for the third time, with the 10th-generation Civic winning in 2016 and 8th generation taking the top honor in 2006.
This marks the fourth time in the past six years that a Honda model has received a North American Car or Truck of the Year award, following the Honda Civic (2016), Honda Ridgeline (2017) and Honda Accord (2018).
To read the full article, click HERE.
90-DAY GUARANTEE


Thinking of purchasing or leasing a vehicle in the month of February? Honda will guarantee your finance rates and lease residuals for 90 Days while you wait for your vehicle to arrive!

EMPLOYEE ANNIVERSARIES
── 41 YEARS ──
Tommy Loughlin (Body Shop Technician)
── 38 YEARS ──
Elvis Pagan (Sales Consultant)
── 6 YEARS ──
Corin DeRue (Sales Consultant)
── 3 YEARS ──
Dennis Cahill (Parts Counter)
Tyler Delcorvo (Technician)
SERVICE TIPS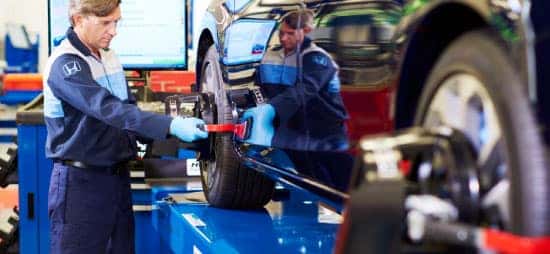 Wheel Alignment
What is it?


A wheel alignment is the adjustment of angles that the tires make in relation to the road surface and each other. The primary alignment angles are chamber, caster, and toe.A wheel alignment is often performed after replacing tires or suspension components, after an impact with a pothole or curb, or when the following conditions occur: abnormal tire wear, an offset steering wheel, or handling concerns (drifting, pulling, wandering, darting).

Technicians measure alignment angles using sophisticated equipment, then adjust or possibly replace suspension components as needed to set alignment to original Honda specifications.

What if I ignore it?
• Increased or irregular tire wear and more frequent tire replacement
• Vehicle may drift, wander, pull or dart

What if I take care of it?
• Prolongs tire life
• Helps optimize your vehicle's handling based on original Honda specifications
• Reduces steering effort

Why service your vehicle at a Honda Dealership?
Value and Trust — Honda dealerships strive to offer the same things people choose a Honda vehicle for, including reliability, dependability, and value. The Parts and Service Department is committed to earning your loyalty every time you visit and helping you prolong the life of your vehicle.

Honda Professionals — Dealership Parts and Service personnel are trained professionals and are continually provided leading-edge customer service, process, and technical training. Combine that with up-to-date technical resources, specialized processes, and specific tools for your exact model and yea, and you've got the right people to help make maintaining your Honda as satisfying as owning it.
FOOD SHELF & CLOTHING CLOSET

Volunteers Needed
Would you like to volunteer with the Food Shelf from the comfort of your home? We need volunteers to do phone work. It could also be done "on the run" if you have a cell phone. Call 683-9674 and ask for the Volunteer Coordinator.
Current Food Shelf Needs!
Regular sized cans and boxes of: instant mashed potatoes, cold cereals, baked beans, canned pineapple, canned pears.
Check our Facebook page to see what food items are in greatest need. Good bets anytime are chunky soups, canned chili and beef stew, canned fruits.
HONDA'S ENVIRONMENTAL REPORT

Honda Transmission Plant Associates Earn State of Ohio Award
Associates at the Honda Transmission Plant in Ohio recently earned the Ohio Department of Transportation's Gold Star Adopt-a-Highway designation. The Honda facility's associates were honored for 25 years of their volunteer litter collection events along the Russells Point facility's roadways.
Gold Star Adopt-a-Highway designation is awarded to organizations for events held for five or more years, that have conducted at least four pickups per year and that completed them safely. Over the last 25 years, Honda Transmission Plant associates have held more than 100 Adopt-a- Highway events, consistently prioritizing safety while promoting environmental excellence through the initiatives.
"This honor celebrates our Honda associates who have volunteered over the past quarter century to make our community a better place by collecting litter during Adopt-a-Highway events," said Gerald Bruch, plant lead at the Honda Transmission Plant in Ohio. "Our goal as a company is to be a company that society wants to exist and it is the efforts of Honda associates that help make that possible."
FEATURED RECIPE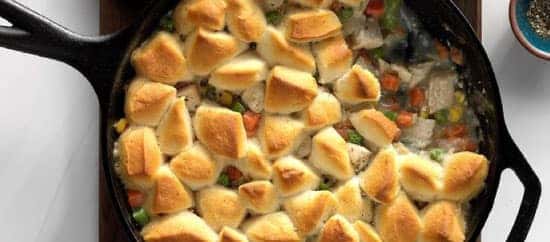 Turkey Biscuit Skillet
Ingredients
1 tablespoon butter
1/3 cup chopped onion
1/4 cup all-purpose flour
1 can (10-1/2 ounces) condensed chicken broth, undiluted
1/4 cup fat-free milk
1/8 teaspoon pepper
2 cups cubed cooked turkey breast
2 cups frozen peas and carrots (about 10 ounces), thawed
1 tube (12 ounces) refrigerated buttermilk biscuits, quartered
Directions
1. Preheat oven to 400°. Melt butter in a 10-in. cast-iron or other ovenproof skillet over medium-high heat. Add onion; cook and stir until tender, 2-3 minutes.
2. In a small bowl, mix flour, broth, milk and pepper until smooth; stir into pan. Bring to a boil, stirring constantly; cook and stir until thickened, 1-2 minutes. Add the turkey and frozen vegetables; heat through. Arrange biscuits over stew. Bake until biscuits are golden brown, 15-20 minutes.
Receipe credit: tasteofhome.com
LET'S KEEP IN TOUCH