Discover Ralph Honda
We offer everything you need to keep your Honda up and running.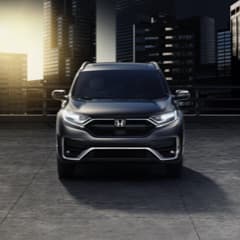 Current Offers
Discover special offers that can save you money on your next Honda vehicle.
View Offers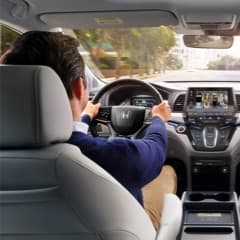 Value Your Trade
We don't just sell cars, we buy them as well. We make the selling process easy.
Appraise My Car
Discover Ralph Honda
Stay in tune with our current news and what we offer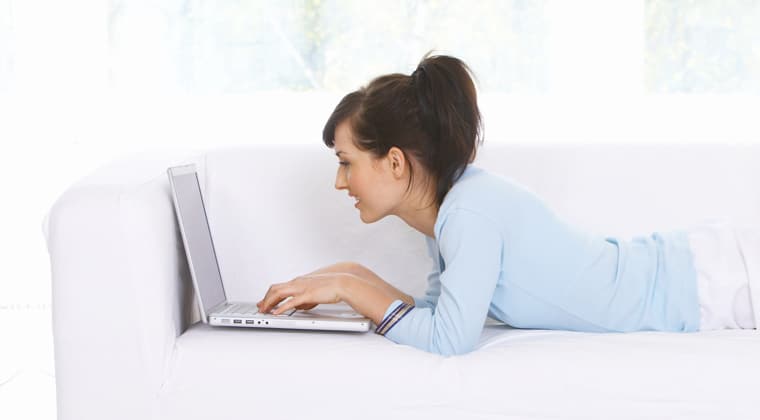 Quick Online Financing
Get your loan started right from your own house.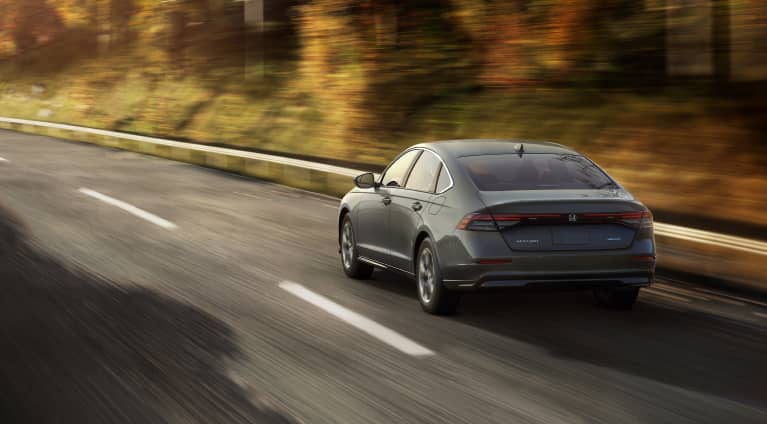 Why Ralph Honda?
We are there for you every step of the way. We are family.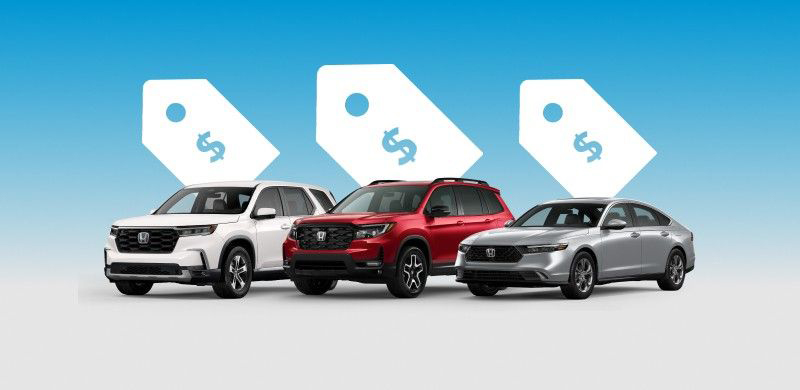 Current Offers
See this month's featured current offers going on.
Welcome to Ralph Honda
If you have been in the market for a new vehicle, look no further than Ralph Honda. With an extensive inventory of new Honda vehicles and a variety of used cars for sale, we have something for every desire and every budget. And our knowledgeable sales staff is sure to help you find the perfect match for you. If you need an everyday commuter vehicle, we may suggest the Honda Accord. If you have a growing family, you might want to invest in the Honda Passport SUV. No matter what you are looking to find, we will ensure it happens here at Ralph Honda.
Budgeting for the Buy
Of course, one of the most important parts of car shopping is finding the right vehicle for you and your lifestyle. That said, paying for the vehicle and having the right financing rates for your budget is just as essential. At Ralph Honda, we have a team of financing experts to help you navigate the auto financing options to take the stress out of the process. Additionally, you can start the auto financing application right on our website at your own convenience and from the comfort of your own home. If you want simplicity in the financing process, Ralph Honda can provide you with just that.
Service for Life
Once you find the vehicle and sign the papers, you are ready to drive off the lot. But cars do not run forever on their own; vehicles require maintenance. That is why we have a staff of certified technicians to work in our Honda service center to keep your vehicle going for the long run. We provide everything your vehicle needs from regular maintenance to necessary repairs. Want to work with a dealership that has your back through the years? Come to Ralph Honda.
Visit Ralph Honda Today
Shopping for a vehicle can be extremely stressful. At Ralph Honda, we try to take as much of the weight off of your shoulders as possible. Whether you need help finding the right car for you, navigating the world of auto loans, or need vehicle maintenance or repairs, we have your back. Visit Ralph Honda today to see for yourself. And if you have any questions, contact us today! We look forward to hearing from you.
Ralph Honda Reviews
Great customer support in purchasing new car. Salesman Frank Christ was excellent and explained all different options. He is truly an asset to the dealership. I enjoyed working with him very personal. He took the time to explain the basic working of the car when I took ownership.
Great service experience with Adam Maslyn.. Appointment at the expected time & explained my car needs well! Service has been great since purchasing car.
Greatly satisfied with Joe Lighthouse and Mike Morrill from Ralph Honda. I bought a new car and traded in my old one at Ralph earlier this month. I knew what I was looking for, and Mike and Joe took care of it wonderfully. Mike was my initial contact, and unlike most of the several dozen other dealerships that had responded to my initial query, Mike responded about the vehicle I wanted, rather than a potential trade-in right off the bat. Mike was proactive and changed the color of a vehicle on an order form he was just about to send out just before he spoke to me. Excellent quoted price, especially for what I wanted, and he and Joe stuck with that price through to the end. Joe was very knowledgeable about my incoming vehicle. He answered all my questions thoroughly. When it came time to visit the dealership when my car had arrived, they didn't try to sneak in anything I didn't ask for. In the end, I drove off the lot with exactly what I had wanted at the great price initially quoted. After dealing with a lot of disappointing dealerships, I can confidently say that Ralph Honda was a relief. I'm recommending Ralph Honda, and Mike and Joe to all of my friends, family, and coworkers.
Appointments available at times requested, waiting times during service are reasonable/good, thorough explanation of work to be done/work needed is always given, courteous and friendly staff, very nice waiting area/accommodations.
Linda was excellent! She explained everything in detail and was an absolute joy to work with. I can't wait to do more business with Ralph Honda. They far exceeded my expectations!
My Pilot looks like new. It was repaired quickly and looks great. Thank you Ralph Honda!
Always the best from service to sales. Top notch dealer. Would recomend for sure. Great job as usual
Had a great experience at Ralph Honda. Dave was an amazing sales person and helped me find the perfect car. I'm very happy with my HR-V.
Ralph has been the BEST dealership I've been associated with ever!. I'm 86 years old and have been through a lot of cars, always new, and through several dealerships. None compare w the courtesy and honesty I've experienced w Ralph. In particular I want to praise Elvis Pagan, the salesman who has always offered me a "good deal" and would promptly answer any phone inquiries I may have had. He goes out of his way to be of service as in my recent car lease. We negotiated a deal in Rochester but I moved before the car was available. When the car arrived at the dealership Elvis drove it to my door at my new location --170 miles away! Whenever I had service w my previous Hondas I was always confident that I was in good hands while I waited in Ralph's very pleasant waiting area. I'm really going to miss having my car serviced at Ralph.
Everyone was very friendly and helpful with my service visit! Great staff and hours! Will definitely be going back for my future service visits.
Prompt courteous service. Salesman, Dave Moffet, made the press easy and stressfree. They were always very responsive to any of my questions
Easy, stress free car buying experience. Maybe, the first time I enjoyed buying a new car.
Great service after the sale no pressure sales really enjoyed working with Joe Lighthouse..highly recommended
Nice to deal with. Always get an appointment when needed. Bought my vehicle from Elvis and will continue to.
They are always accommodating. I trust them. And I've been happy with all the work they've done for me.
I would recommend Ralph Honda to anyone looking to buy a Car. From the moment you walk into the dealership you get a peaceful feeling. From Grace our salesperson to Jim in finance everyone was friendly and knowledgeable.
Clean friendly service and all employees are willing to help and address you with a smile.
Recently purchased a 2024 Honda CR-V Hybrid Sport Touring. I worked with Sales Consultant Hunter Banker and Sales Manager Mike Morrill, both exceptional in the car buying process. They made my experience easy and stress free and I would recommend them and Ralph Honda to anyone looking for a Honda. They were super knowledgeable and professional, and I would highly recommend them! Also, Hunter's attention to detail during my whole experience was superior!
No problem here. I enjoy waiting in their waiting room. Very nice, clean, coffee and just all around enjoyable. Everyone is very nice & polite.
had a wonderful experience purchasing a new car from Ralph Honda . The process was stress free and pleasant. Joe Lighthouse was very thorough and knowledgeable. He was able to help with all my needs, that suited my needs.overall I'm more than satisfied . Thanks Joe for all your help
Since my car had to stay longer and I had a doctor's appointment the dealership let me borrow a car. I was very pleased because getting another appointment may have taken weeks.
Always wonderful service! World class team! Hats off to all who take such good car of there customers!
This is our 4th car from Ralph Honda & Dave Moffett. Never been disappointed. Never have had any mechanical issues with our cars.
Elvis at Ralph Honda was amazing! He's friendly, easy to work with and helped me find my favorite car!
I really enjoy the customer service that I get every time I I bring my car there and I just appreciate everything that you guys do for me
Get Directions
We are located at: 3939 West Ridge Rd Rochester, NY 14626