Discover Ralph Honda
We offer everything you need to keep your Honda up and running.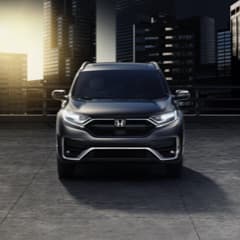 Current Offers
Discover special offers that can save you money on your next Honda vehicle.
View Offers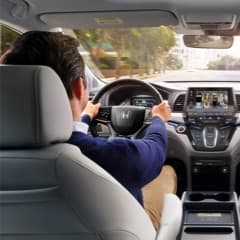 Value Your Trade
We don't just sell cars, we buy them as well. We make the selling process easy.
Appraise My Car
Discover Ralph Honda
Stay in tune with our current news and what we offer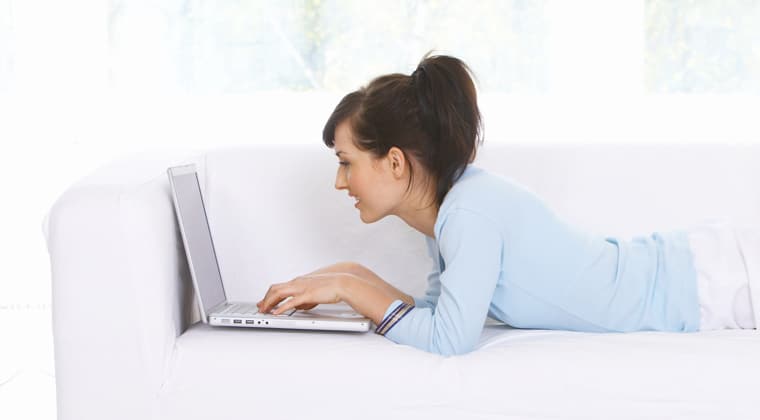 Quick Online Financing
Get your loan started right from your own house.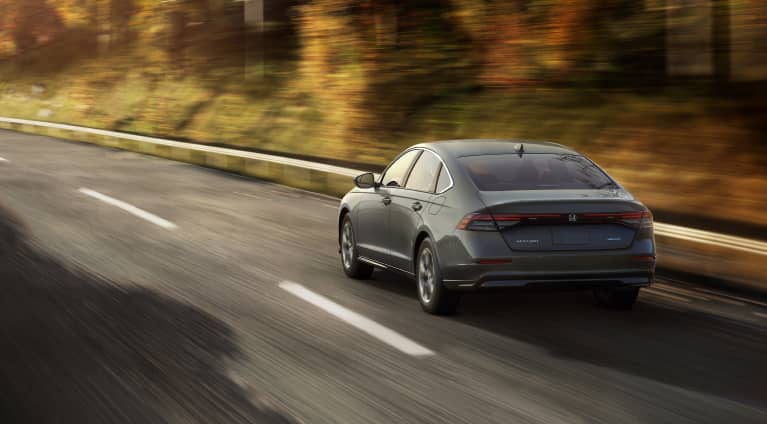 Why Ralph Honda?
We are there for you every step of the way. We are family.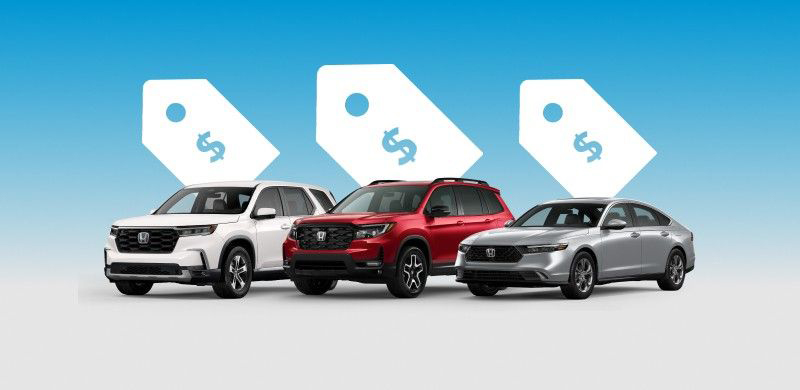 Current Offers
See this month's featured current offers going on.
Welcome to Ralph Honda
If you have been in the market for a new vehicle, look no further than Ralph Honda. With an extensive inventory of new Honda vehicles and a variety of used cars for sale, we have something for every desire and every budget. And our knowledgeable sales staff is sure to help you find the perfect match for you. If you need an everyday commuter vehicle, we may suggest the Honda Accord. If you have a growing family, you might want to invest in the Honda Passport SUV. No matter what you are looking to find, we will ensure it happens here at Ralph Honda.
Budgeting for the Buy
Of course, one of the most important parts of car shopping is finding the right vehicle for you and your lifestyle. That said, paying for the vehicle and having the right financing rates for your budget is just as essential. At Ralph Honda, we have a team of financing experts to help you navigate the auto financing options to take the stress out of the process. Additionally, you can start the auto financing application right on our website at your own convenience and from the comfort of your own home. If you want simplicity in the financing process, Ralph Honda can provide you with just that.
Service for Life
Once you find the vehicle and sign the papers, you are ready to drive off the lot. But cars do not run forever on their own; vehicles require maintenance. That is why we have a staff of certified technicians to work in our Honda service center to keep your vehicle going for the long run. We provide everything your vehicle needs from regular maintenance to necessary repairs. Want to work with a dealership that has your back through the years? Come to Ralph Honda.
Visit Ralph Honda Today
Shopping for a vehicle can be extremely stressful. At Ralph Honda, we try to take as much of the weight off of your shoulders as possible. Whether you need help finding the right car for you, navigating the world of auto loans, or need vehicle maintenance or repairs, we have your back. Visit Ralph Honda today to see for yourself. And if you have any questions, contact us today! We look forward to hearing from you.
Ralph Honda Reviews
Linda was amazing from start to finish. Getting my 2020 Accord in on time and the service dept went right to work on my inspection. The time I waited was under an hour and didn't even have time to finish my coffee. Job well done Linda, the service techs and to Ralph Honda.
They took care of the problem and it was record time. Appreciate the quality of the work
Great people and great service at this dealership. They take good care of my CR-V. Thank you!
I had the privilege of working with Joe Lighthouse in purchasing my new 2023 CR-V that I absolutely love! #1 Theirs nothing like the Honda quality. #2 It's important to find someone that you can trust and be comfortable enough to work with without any hassles. #3 I definitely made the right choice choosing Ralph Honda, Joe Lighthouse and the rest of the team for making my experience a Great Experience! Thank You Ralph Honda.
They have been a great group to work with. Service a people all have been super group to deal with.
Steve Pecora provides excellent service. Goes over what is needed and the multi-point inspection results after the service.
They where great helping me get my car from Ralph Honda got me approved and on my way
I took my new CRV in for its first oil change. The service was very quick. I received texts during the process with details regarding the service. Very pleased, Linda was very professional and helpful. I.D.
Elvis Pagan is always friendly, one of the reasons I have purchased 4 cars from him! Feel I always got a good deal. Also Steve in service is awesome! Feel like family every time I come to the store! Had some body work done there also…Chuck was amazing and the work was flawless!
Very professional. Our salesman Chuck Markham was very through and pleasant and friendly. It was a pleasure doing business with everyone.
Steve Pecora and his team were and always are excellent! I highly recommend Ralph and look forward to having Steve assist us in the future! Thanks Steve for your many years of dedicated service to us! Steve Gaudino
Excellent , Well mannered Professional Staff. Always polite and willing to help. The Integrity speaks for itself. Appreciate the Veterans discount.
Always go above and beyond with service on vehicles. Very qualified and competitive pricing. Excellent!
Service people are always friendly and professional. Work done well and in a timely manner. We are very happy with our car. Linda, thank you for today's service!
I'm always greeted by my name, with excellent customer service. Clean waiting area thanks for the coffee!!
This dealership is so responsive and a joy to work with. Patrick my service advisor is very knowledgeable and helps me make informed decisions about my vehicle. I highly recommend this dealership.
We recently bought a 2020 Honda CRV from Ralph Honda, and our buying experience was awesome! Our salesman, Dave Moffett, and finance manager, Jim Hunter were wonderful to work with. We highly recommend this dealership.
On 8/22/22 I purchased a New 2022 Pilot from Ralph Honda. This is my first SUV. I traded in my 2017 Ridgeline, and I got a great deal! I was surprised to get a Honda Loyalty Discount since this is my third Honda purchase from Ralph Honda. I also received a refund for unused extended warranty on my Ridgeline. My salesman, Joe Lighthouse, was very knowledgeable about the Pilot, and showed me its many features. He spent hours with me, going over everything including the paperwork. In fact, the next day he contacted me to see if I had any questions. That's Great Customer Service! This is the second vehicle that I purchased from Joe Lighthouse. He is an amazing guy to know so much about any vehicle you would be interested in purchasing. I got a great deal, and the payment was in my price range. Honda's really do keep their value! I'm still learning how to operate the Pilot, with all of its features, and Joe says if I have any questions, to give him a call. What I like best about Joe is that he is very patient, and he doesn't make you feel like he's in a hurry.
My salesman, Elvis Pagan was very casual and friendly. No pressure at all. Even with the shortage of new cars, Elvis got my car delivered by the time he said he would. My car was beautifully prepared at delivery.
Everyone that we interacted with was top notch. Our inspection and oil change was done quickly and they even washed our car for added touch
Mr Frank Christ was a very knowledgeable salesman. He answered all my questions and and was pleasant to talk to. I would definitely recommend Ralph Honda and Mr Christ.
My salesman (Elvis Pagan) was friendly and knowledgeable. He answered all my questions without being pushy or overbearing. Given the shortage of vehicles that match my interests, we're still waiting patiently for an appropriate vehicle to arrive
Excellent service as always. Fast, efficient, Linda is a great service advisor. Very clean dealership.
Everyone at Ralph Honda made the purchase of my new car and absolute smooth transaction they were helpful guided me through the sale of my old cars or trade-ins and very patient with teaching me what to do with all the new gimmicks in the newer cars... Give them an a+ in every category and highly recommend to anyone..
At Ralph Honda, my appointments are always honored in a timely manner which I really appreciate. Linda is also very helpful and knowledgeable
Get Directions
We are located at: 3939 West Ridge Rd Rochester, NY 14626