Discover Ralph Honda
We offer everything you need to keep your Honda up and running.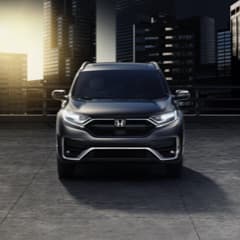 Current Offers
Discover special offers that can save you money on your next Honda vehicle.
View Offers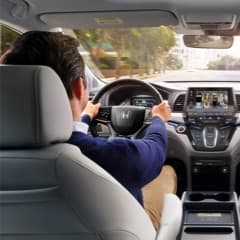 Value Your Trade
We don't just sell cars, we buy them as well. We make the selling process easy.
Appraise My Car
Discover Ralph Honda
Stay in tune with our current news and what we offer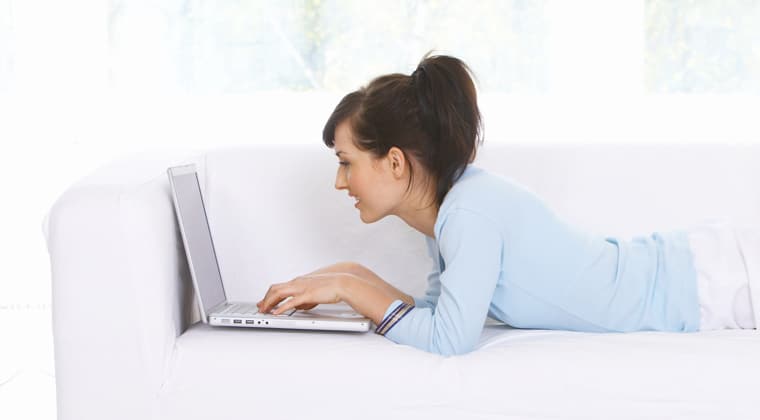 Quick Online Financing
Get your loan started right from your own house.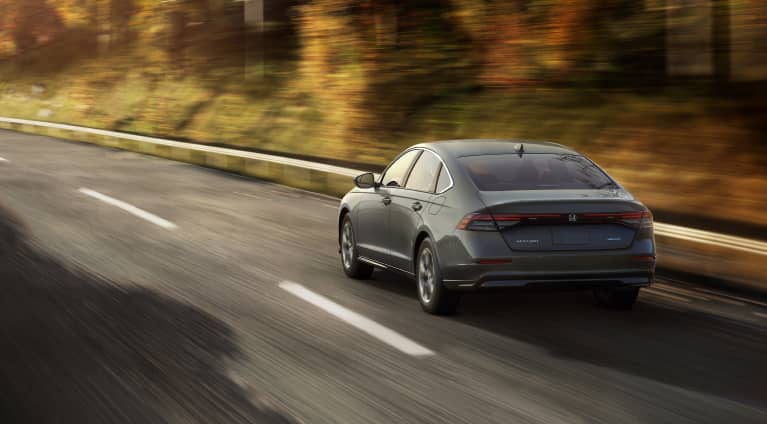 Why Ralph Honda?
We are there for you every step of the way. We are family.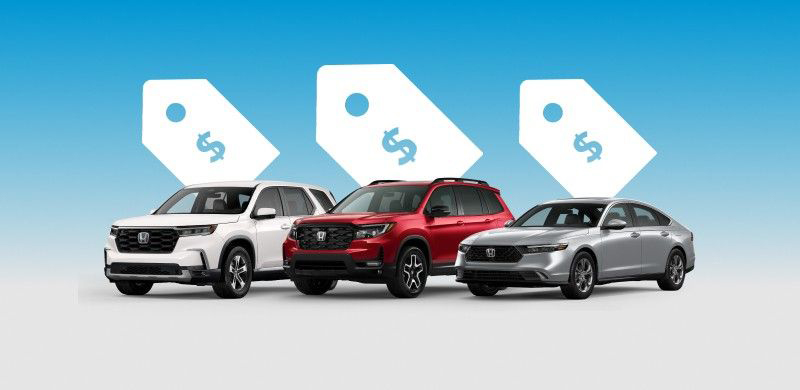 Current Offers
See this month's featured current offers going on.
Ralph Honda Reviews
Great customer service in working with the Honda team.I worked with Dave Moffett there sales consultant and Bob Tomoser there sales manager who were both a pleasure to work with in buying my 2018 Honda Civic Hatchback Sport….Great car and will return to Ralph Honda in the near future for a car for my daughter…Would Highly Recommend you do the same.
Got my oil changed, tires rotated and inspected. They were so friendly and professionally and every four oil changes your 5th one is free plus a free car wash. No brainer
Dave was a great guy to work with. He found me a vehicle in the midst of a vehicle shortage due to the pandemic. During the sales process, I felt no pressure and I felt very comfortable the entire time. There were also no surprises in the final price. I would definitely come back for another Honda from this dealership.
Nathan was very friendly and knowledgeable, not at all pushy. My CPO Honda needed a recall fixed before the car could be delivered. Nathan and the service department had the work performed well before the date they estimated. By far the most efficient and pain-free buying experience I've had.
Extremely helpful with great turn around time. My experience from beginning to end made me feel like a part of the family. You have a repeat customer.
Steve and the service department are so easy to work with! Efficient. Courteous. Explained everything nicely! Been going to them for over 6 years. Thank you!
I brought my car in for inspection and oil change, also had the tires rotated. The service was prompt and courteous. I had also been mailed a coupon to use for the service.
Nate was a great help. He wasn't pushy. He was honest and truly looking out for his customers best interests.
Had the pleasure of working with Nathan. He was friendly and courteous to my wants and needs in the car market. My family had purchased from Nathan before and suggested I go see him and I couldn't have been happier by the outcome! I was able to walk away with a 2021 Honda Civic that I'm ecstatic to now own. It was my first car and I'm glad I leased it through him. Go see Nathan at Ralph Honda!
I worked with Nathan on buying a Civic. He was a pleasure to work with and answered all of my questions in a very prompt and courteous manner. Would recommend buying a car here.
Buying my Civic from your dealership was a very positive experience. It was great having Corin DeRue assisting us. She is very knowledgeable and professional.
This is my third leased Honda Civic car from Ralph Honda car dealership. I have no need to look elsewhere.I know I will receive excellent service. I thoroughly was satisfied with the entire process.I thank Tony Bianchi for that.Roberta G. Young
Everything was really great. No pressure no slick type sales persons.. Very fast very pleasant experience. Clean facility. Good explanation if the process. On line application easy
I was very happy with the process of purchasing our new Honda CRV through Ralph Honda. Our sales person Dave was very helpful and since there was no CRVs on the lot he kept us updated on the progress as the vehicle was being manufactured.
Linda reviewed all the check points that would be completed on my one year old Honda CRV. She also called me to let me know the back tire had a nail in it and was removed and the tire plugged and would be fine. I knew there was an issue with that tire so was glad they could fix it.
Staff is very friendly, helpful. Showroom looks well-maintained, clean. Nathan was friendly, knowledgeable, quick to respond through text messages. So far, it's been a great experience.
Consummate professionals who have a true passion for their profession. All facets of the sales experience were painless and even quite enjoyable, I would recommend Ralph to anyone.
Purchased my 2021 Passport at the end of January, and just took it in for it's first "official" service - at just over 6,000 miles. LOVE the vehicle so far, and based on this service visit, I also love Ralph Honda. Spotless garage area, and everyone was extremely courteous, friendly, and efficient. Waiting area is also spotless. The service took about as long as I would have expected, and the oil change was half price, since it was the first. I also DID take advantage of a $10 off "birthday" coupon. So far, so good with anything to do with Ralph Honda!!
We recently purchased a Honda Pilot. Our sales person Corin made our purchase very easy. We are very happy with it.
Leased my second CRV and love the product and dealership. I worked with Dave Moffett and he was thorough, professional and efficient. Mr. Moffett listens to his customers and attempts to satisfy all reasonable needs.
We've purchased several new vehicles from Ralph Honda and have had our maintenance done there. From the moment you enter the spotless service area you are greeted by name and paperwork is processed quickly. Routine inspections, periodic scheduled maintenance and any issues we've had are completed efficiently. They are thorough and our vehicle runs like new. We highly recommend Ralph Honda.
Courteous service people, efficient service and on time repairs made.
When I pulled into the bay the representative was ready for me. I was in and out in less than 30 minutes!
Outstanding service. Excellent communications especially texting reminders. Planning to trade in my 2018 when 2022s come out. Service Department has already made the sale
Easiest car buying experience! I love my new Accord! Nathan Moffett was excellent. Explained everything about the car. He listened to me and what I wanted out of a car. Gave me just what I asked for!
Get Directions
We are located at: 3939 West Ridge Rd Rochester, NY 14626