Come Discover Your Local Honda Dealer Difference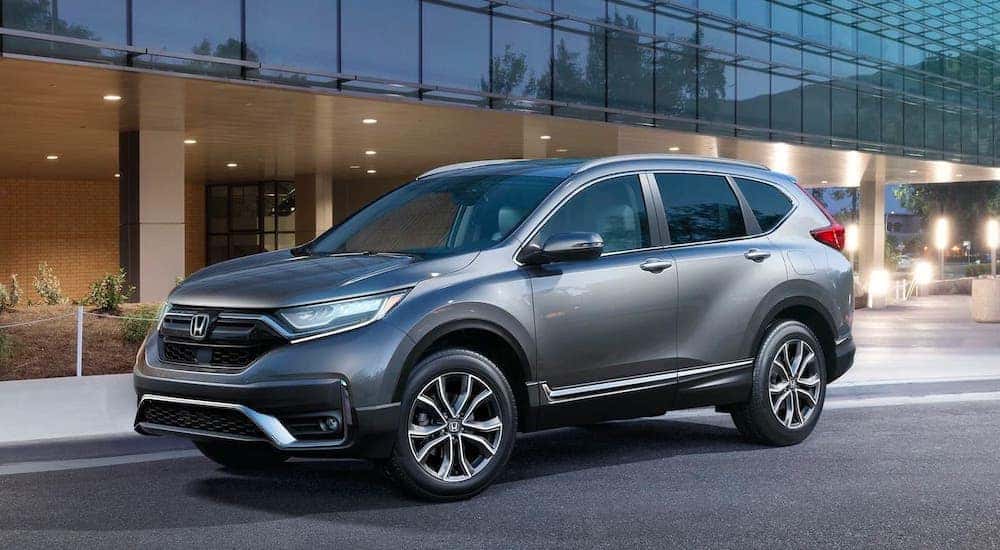 When you're shopping for a vehicle, you're not only buying a new set of wheels but an extended commitment with the new vehicle and the dealership. You want to buy from a local dealer that knows your vehicle inside and out. This way, when it comes time for repairs or maintenance, they will be able to dive right in and help. So, if 'Honda dealer near me' is part of your recent internet search history, you're in luck, as Ralph Honda is a great place to find both new and used Honda models. Whether you're a first-generation Honda buyer or you and your family have been purchasing Hondas for generations, come and visit us and discover the true Ralph Honda difference.
Find Your Next Vehicle, Both New And Used
When you shop Honda, you're looking for a vehicle that combines luxury and reliability into one amazing package. From minivans to sedans and even light-duty pickups, if you want a new vehicle, we're confident there is a Honda that will match your exact requirements for a new vehicle.
However, maybe you don't want a brand new vehicle. Perhaps instead, you'd like to save some money and instead go with something that has been previously used but is still in an amazing condition. Here at Ralph Honda, we have one of the largest used and certified pre-owned selections in the entire state. We sell more than just Honda used vehicles too. While the selection of used offerings on our lot is constantly changing, we pride ourselves on selling only used vehicles that are of exceptional quality. That is why every single vehicle we put out on the used lot has been inspected and maintained. This way, you can buy with confidence knowing your used vehicle is at the height of its performance.
Certified Pre-Owned Hondas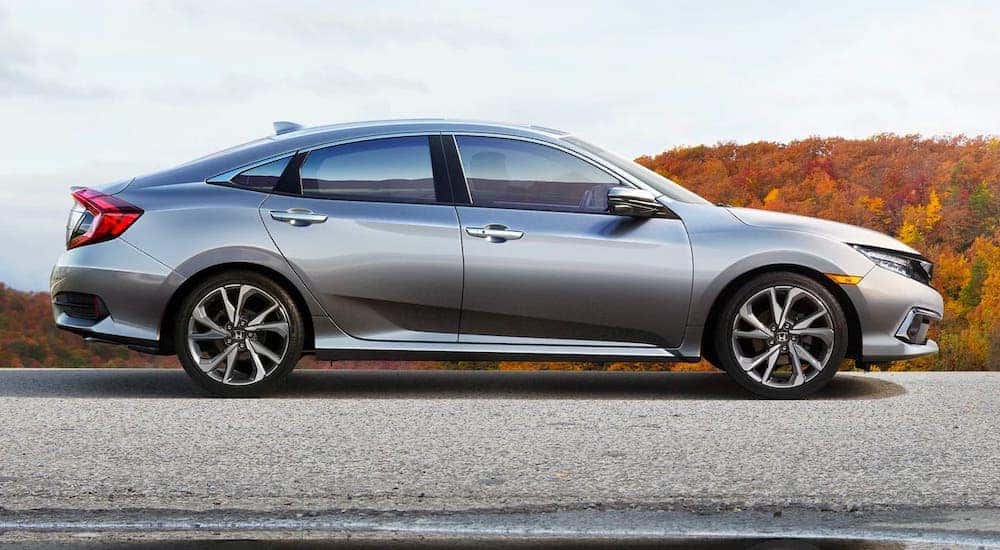 As your local Honda dealership, we carry Certified Pre-Owned Honda vehicles. This isn't something all dealerships can do. It is also one of the main differences you'll find between us and all the corner used car lots that pop up around town.
Not all used Hondas become Certified Pre-Owned models, though. These Hondas need to meet and exceed a strenuous listing of requirements.
First, the Honda needs to pass a 182-point inspection. All recall replacement parts are installed, and everything inside and out is tested, checked, and repaired. From here, there are two different kinds of Honda Certified Pre-Owned vehicles: Honda True Certified models and Honda True Certified+ models. Honda True Certified models are miles that are less than five years old, Honda Certifed+ models are under 12 months old or are 12,000 miles from their original in-service date. Certified+ models are either short-lease vehicles, dealer cars, or vehicles used around the lot.
Both of these certifications come with a seven-year/100,000 mile powertrain warranty. For Certified+ vehicles, you will receive a new vehicle limited warranty for a period of up to five-years/86,000 miles. For the standard Honda True Certified vehicles, you will receive an extended new vehicle limited warranty of up to four-years/48,000 miles. If the original warranty has expired, you will receive a one-year/12,000 mile warranty from the point of delivery.
Both vehicles come with roadside assistance and up to two complimentary oil changes within the first year of ownership. You will also receive a 90-day trial of Sirius XM Satellite Radio.
A Service Department You Can Count On
There are a lot of great auto mechanics out there. However, there are also a lot of inferior ones. The problem is you don't really know who you're receiving if you take your vehicle into just any old garage. Plus, these garages don't specialize in one make or model of vehicle. When you bring your vehicle into us at Ralph Honda for servicing, you will have peace of mind knowing your vehicle is always in excellent hands.
Our mechanics here are Honda certified mechanics. This means they have been certified by Honda to work specifically on Honda vehicles. They know what to look for and how every part of your vehicle goes together. This makes it easier to identify potential problems and to make the necessary repairs on your Honda. You're not going to receive this kind of expertise anywhere else other than at a local Honda dealership.
Official OEM Parts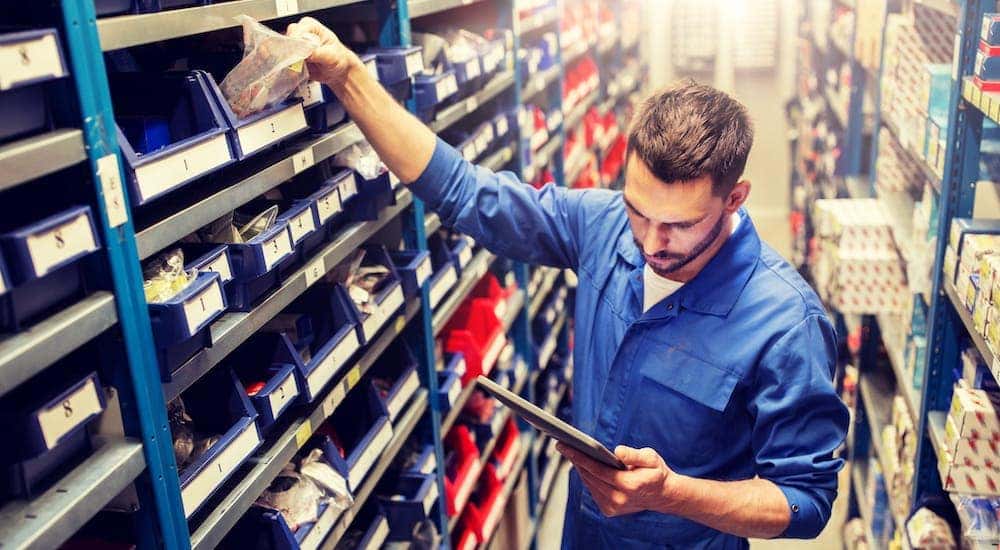 When you need a repair on your Honda, you want parts that were designed for your make and model. OEM stands for "original equipment manufacturer," meaning these are parts made specifically for your vehicle and were created by the original manufacturer. Other technicians often use third-party parts, but sometimes these parts are of inferior quality. Additionally, the parts may be constructed of the wrong kind of material. In certain instances, when two different kinds of metals are used to connect with one another, it doesn't create a complete bond. It also increases the chance of rusting and falling apart (this can occur because different metals expand and contract differently when exposed to heat, which may lead to one metal cracking and separating). When working with your local Honda dealership, you will only work with approved OEM parts.
Perhaps you want to make repairs or upgrades on your vehicle yourself. You like to add those little modifications or tweaks to your vehicle. Nothing wrong with that. Let our staff help make sure you order the right parts. There's nothing worse than being in the middle of a repair or upgrade only to find out you don't have the right part. Never let that happen to you again and order official OEM parts directly through our service department. We likely can help you secure a better price on these parts as well.
Financing For Your Next Car Buying Needs
Here at your local Honda dealership, we have a team of financial experts, all of whom are dedicated to helping you obtain the right financing for your next vehicle. It doesn't matter if you're shopping for a new, used, or Certified Pre-Owned vehicle, we can help you with financing. Plus, because we have access to several financing methods, we usually can offer more options than what your bank or credit union can offer.
We Want To Be Your Local Rochester Honda Dealer
Here at Ralph Honda, we have been servicing greater Rochester for over 80 years. During this time, we have always strived to provide the community with the very best in new and used vehicles. Through wars and recessions, good times and bad, Ralph Honda has been here for you. For any business to be around as long as we have, it shows we're doing a few things right. Let us show you our dedication to you as a customer and, more importantly, as a member of our community. So, whether you live here in Rochester, or are visiting from Syracuse or Buffalo, come out and see us at Ralph Honda today and let us show you how we do things differently.