2022 November Newsletter
INSIDE RALPH


NOVEMBER 2022 NEWSLETTER
HONDA NEWS
Honda Provides $2 Million in Grants to Advance
Teen Driver Safety
October 18, 2022 — TORRANCE, Calif.
Honda providing financial grants to 25 organizations seeking to improve teen driver safety
Nearly one-third of U.S. traffic fatalities involve drivers under the age of 25
Application process for 2023 funding cycle awards open through October 31, 2022
Honda is providing more than $2 million in financial support for 25 organizations across the United States that are focused on teen driver safety. The grants support a wide variety of initiatives aimed at young drivers in the areas of education, training and resources that supplement or go beyond traditional driver's training courses or mandated state driver's programs.
With nearly one-third of annual traffic fatalities in the U.S. involving drivers under the age of 25, Honda invited organizations to propose ideas to improve teen safety during National Teen Driver Safety Week in Oct. 2021. Ultimately, Honda selected 25 organizations that are working to advance driver education and safety awareness in their communities supported by the funding from Honda. The company is now accepting new grant applications through October 31, 2022, at https://csr.honda.com/community/honda-giving/ for funding in 2023.
The teen driver safety initiative builds on Honda's longstanding "Safety for Everyone" approach, a commitment to advance safety for everyone sharing the road. Honda also has added information on teen safety to the safety education section of its consumer website.
"Honda is pleased to support organizations actively working in their local communities, and at the national level, to advance driver education and safety awareness," said Yvette Hunsicker, vice president of Corporate Social Responsibility and Inclusion & Diversity at American Honda Motor Co., Inc. "Together, we hope to identify the most effective ways to reach and positively influence young drivers."
Click HERE to read the full article.
EMPLOYEE ANNIVERSARIES
──6 YEARS ──
Chris Wood (Technician)
── 1 YEAR ──
Ethan Woolley (Technician)
SERVICE OFFER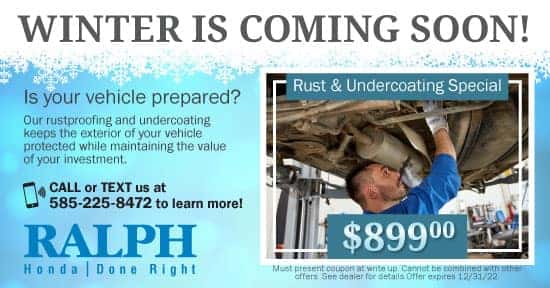 HONDA NEWS
Rugged All-New Honda Pilot Arrives as America's Ultimate Family SUV
Fourth-generation Pilot is the largest and most powerful Honda SUV ever
All-new tough and adventure-ready styling complements Pilot's off-road capabilities and sporty on-road dynamics
Pilot TrailSport: most rugged Honda SUV ever, with standard all-terrain tires, steel skid plates, higher ground clearance, off-road tuned suspension and more
New modern, upscale cabin with sophisticated materials and premium touches
Pilot is "king of the carpool lane" with flexible seating and more spacious second and third rows
TORRANCE, Calif., November 7, 2022 – The largest and most powerful SUV in Honda history, the all-new 2023 Honda Pilot is the ultimate family SUV with rugged new styling, more passenger and cargo space, and a class-leading combination of off-road capability and sporty on-road dynamics. The new Pilot TrailSport is the most off-road capable Honda SUV ever, engineered to get weekend adventurers even further off the beaten path with special off-road features including a raised off-road tuned suspension, all-terrain tires, steel skid plates and expanded all-wheel drive system capabilities. This fourth-generation Pilot goes on sale next month in five trim levels: Sport, EX-L, TrailSport, Touring and Elite.
Click HERE to read the full article.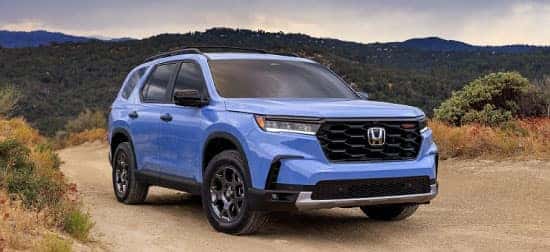 HAPPY THANKSGIVING!
Thank you for supporting us throughout the year. You are a part of our family, and we appreciate you!We hope the Thanksgiving season brings you and yours good health, prosperity, happiness, and love.
FEATURED RECIPE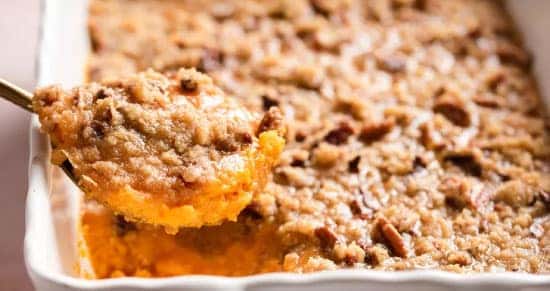 Yummy Sweet Potato Casserole
Ingredients
Sweet Potatoes:
4 cups peeled, cubed sweet potatoes
2 large eggs, beaten
½ cup white sugar
½ cup milk
4 tablespoons butter, softened
½ teaspoon vanilla extract
½ teaspoon saltPecan Topping:
½ cup packed brown sugar
⅓ cup all-purpose flour
3 tablespoons butter, softened
½ cup chopped pecans
Directions
1. Preheat oven to 325 degrees F (165 degrees C).
2. Prepare sweet potatoes: Put sweet potatoes in a medium saucepan and cover with water. Cook over medium-high heat until tender, 10 to 15 minutes. Drain and transfer to a large bowl.
3. Mash drained sweet potatoes with a fork. Add eggs; mix until well combined. Add sugar, milk, butter, vanilla, and salt; mix until smooth. Transfer to a 9×13-inch baking dish.
4. Make topping: Mix brown sugar and flour together in a medium bowl. Cut in butter with a pastry cutter until mixture is coarse and looks like peas; don't overmix. Stir in pecans. Sprinkle topping over sweet potato mixture.
5. Bake in the preheated oven until topping is lightly browned, about 30 minutes.
Receipe credit: www.allrecipes.com
UPCOMING EVENTS
11/18 – 11/20 • RMSC Holidays Arts & Crafts Bazaar
12/2 • ROC Holiday Village & Liberty Pole Lighting
12/4 • Holiday Tree/Menorah Lighting Ceremony – Irondequoit Library & Town Hall
LET'S KEEP IN TOUCH