2020 May Newsletter

New Ways to Cope with the Quarantine

A Quick Guide of Coronavirus Terms
New terms are being introduced like shelter in place, contact tracing, respirator, PPE, and more. But what do they all mean? Read More
How to Safely Remove Disposable Gloves
Here's the official step-by-step guide to safely removing your gloves and the different types of gloves used to protect against COVID-19. Read More
Cleaning Your Home For COVID-19
Learn how to clean your home, car, and groceries with tips from Infection Preventionist Melissa Bronstein. Read More
Keeping Your Kids' Brains Sharp
Here are a few ways Dr. Steven Schulz, Pediatrician, says you can keep your kids' brains sharp during the quarantine. Read More
Gardening Tips While Social Distancing
April is a great time to start planting seeds for a garden. Hannah Smith, RD, explains how gardening can help when you're staying home. Read More
How to Help
Here is a list of ways you can support frontline medical teams and patients at hospitals and programs in your community. Read More
Our Temporary Hours of Operation
Sales
Online and By Appointment Only
Service
Monday – Friday 8:00am – 5:00pm
Saturday 8:00am – 3:00pm
Parts
Monday – Friday 8:00am – 5:00pm
Saturday 8:00am – 3:00pm
Collision
Monday – Friday 8:00am – 5:00pm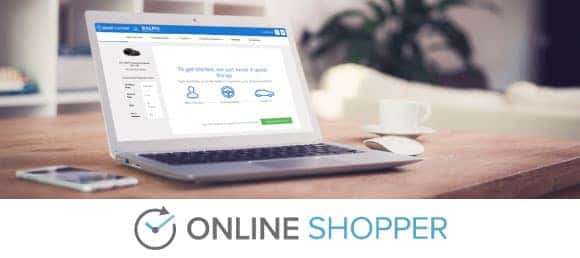 For our customers with a lease turn-in, or who simply need to purchase a vehicle for any reason, we can help. To support our mission of doing everything we can to contain and limit the spread of Coronavirus (COVID-19), our showroom is currently closed in compliance with the New York state mandate, however, we are able to conduct a virtual sales transaction. This process will be handled remotely until the vehicle is ready for pick up. Unfortunately, we are unable to schedule test drives as a part of this process, however we do have online shopping and retailing experiences that will assist you in the buying and decision-making process. We will also connect you with one of our Sales Agents who can interact via phone, text, video conference and email and will bring in a Sales Manager directly to assist and finalize the purchase. We do have some of the very best website tools currently available in automotive and think you find the online buying experience rich with technology, surprisingly simple, comprehensive and enjoyable all from the comfort and safety of your home. Simply arrive at the dealership in our cleaned and sanitized designated area to sign the paperwork and drive away with your new vehicle with peace of mind!
Drive-In Drop-Off Food Collection

The Greece Ecumenical Food Shelf is partnering with Supervisor Bill Reilich and the Greece Town Board to hold a Drive-In Drop-Off food collection on:
Thursday, May 7, 10:00 am – 2:00 pm
Greece Town Hall, 1 Vince Tofany Blvd
It will be a no contact event – donors are asked to bring items in bags or boxes and drop them off at the designated area. Our volunteers will then pick up the food and take it into the building. To help ensure everyone's safety, we are requesting that everyone wear a face mask and maintain at least a 6′ distance. Financial donations are also being accepted so that perishable goods can be purchased. We will have envelopes available as well as receipts that can be filled out if necessary.
Food can also be dropped off at the Food Shelf, 500 Maiden Lane
Monday – 9:00 am – 11:00 am
Tuesday – 10:30 am – 12:00 pm
Wednesday – 4:30 pm – 6:00 pm
Saturday – 9:30 am – 11:00 am
– OR – drop off your food donation at Ralph Honda as we will be collecting
donations for the month of May
Monday – Friday – 8:00 am – 5:00 pm
Saturday – 8:00 am – 3:00 pm
Items especially needed: chunky soup; rice; cold cereal; canned tuna & chicken; canned vegetables & fruit; pasta sauce and dry pasta; peanut butter; canned stew, chili, or pasta; instant mashed potatoes; and shelf-stable milk. Regular size cans and packages (rather than large or family-size) are most needed.
Thank you all for stepping up and helping out during these uncertain times. There are many people in our community that are depending on a helping hand.
Car-Care Tips During COVID-19
As more states implement shelter-in-place orders, and more businesses encourage employees to work from home, you and your family may find your vehicles being driven far more infrequently than usual. Leaving cars parked for long periods of time can have unforeseen consequences that can impact both the reliability and potentially safety of the vehicles.
Common Trouble Spots
Tires
The biggest concern with tires is flat-spotting, which is when the weight of the vehicle sitting on one spot flattens out a portion of the rubber on the tire. While flat-spotting isn't likely to happen in two weeks, if conditions are right, a month of being stationary might be enough to cause problems. Low tire pressure and very cold weather can both contribute to the development of flat spots. We recommend starting by checking your tire pressure and inflating them to factory specification. You can find manufacturer recommendations for tire pressures either on the placard attached to the doorsill of the driver's door or in your car's manual.
Brakes
When left unused, brake rotors can begin to develop rust on the surface of the rotors. If you leave your parking brake engaged for a long period of time, it can actually cause the brake pads to bind to the rotors. While this shouldn't be a concern over a few weeks, if you know your car will be parked for a month or more we recommend leaving the parking brake off. Obviously, you should always put safety first and only do so on a flat surface. Brake repairs are always preferable to a runaway car.
Battery
Over time, your car's battery can discharge and leave you needing to jump-start your car. You can plug your vehicle into a battery tender if you have one. Or if you know your car will be sitting for a long time, you can always disconnect the battery.
Paint
Your local car wash may not be open, and if your vehicle is parked outside it's likely to accumulate dust, bird droppings, and other contaminants such as tree sap or water spots from nearby sprinklers. Over time, exposure to the elements can damage your vehicle's paint. If you can, we recommend parking under cover or using a weatherproof car cover. If droppings or other localized contaminants do get on your paint, you can use a spot cleaner and a soft cloth.
Fluids
Fluids are a major issue for long-term storage. Fuel can separate, and water vapor can accumulate in your gas tank. Gaskets and hoses that aren't kept lubricated can dry out and become brittle.
Just Drive It
There's a simple solution to almost all of the troubles facing your car as it languishes in its parking spot: driving it. We recommend driving your car for at least 20 minutes once every two weeks. That's enough time to warm up your tires and protect from flat spots, return some charge to your battery, wear surface rust off your brake disks, and keep the fluids in your car moving and everything properly lubricated.
It's a simple solution, but it works. Cars are designed to be driven, so it's easier to keep them healthy by putting them to regular use.
Celebrating Moms/Grandma's From a Distance
Mother's Day is coming along, a day in which we honor the most important people in the world – our mothers. This "Coronavirus Mother's Day" is an opportunity to do something special, while still maintaining social distancing measures and keeping everyone safe and healthy. Here are a few ways to celebrate from afar:
Write and mail a letter.
Find a recipe you both love and set up a call to virtually bake or cook together.
Have a virtual wine tasting and set up a video chat.
Order and send a customized puzzle with a photo of you together or even a collage of baby pictures.
Pre-arrange a fancy virtual tea hour. Wear your best hat and accessories and enjoy crustless sandwiches and fancy cups and saucers.
Get out the old photo albums and either share them through a video chat or offer to scan the photos to create a digital photo album.
Find a local florist in mom's community and send flowers!
Have the grandkids make a special craft and stick it in the mail for a special mail surprise.
If mom is within driving distance, safely drop off a special meal or treat from a local business!
Alternatively, order delivery from mom's favorite restaurant!
Send your mom a book by her favorite author.