2020 March Newsletter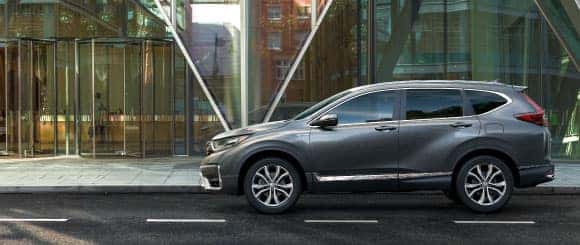 The First-Ever CR-V Hybrid
The first-ever CR-V Hybrid comes with all-wheel drive, 212 total system horsepower* and a 40-mpg city rating*. And with loads of cargo space, this hybrid SUV brings a new level of versatility to the Honda lineup of electrified vehicles. READ MORE
*Total system horsepower as measured by the peak, concurrent output of the two electric motors and gasoline engine. 40 city/35 highway/38 combined mpg rating. Based on 2020 EPA mileage ratings. Use for comparison purposes only. Your mileage will vary depending on how you drive and maintain your vehicle, driving conditions, battery-pack age/condition and other factors.
Honda Dream Garage Spring Event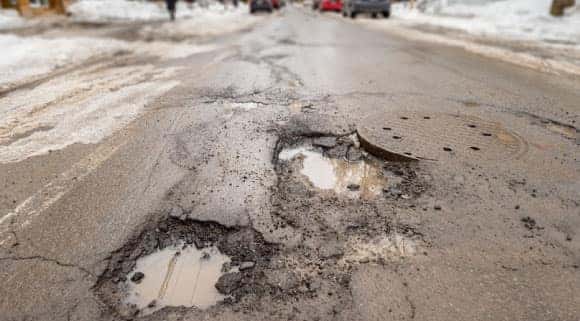 'They all showed up at once': As snow melts away, drivers forced to steer clear of potholes
The snow has nearly melted away.
But beneath the snow and ice that covered the city's streets not that long ago, a different type of hazard was waiting to irritate drivers — potholes.
And because the snow melted quickly, potholes have seemed especially problematic this spring.
Hitting a pothole can be one of spring's inconveniences —
Or it can be a major hit to the pocketbook: In 2019, AAA estimated that potholes would cost drivers in the U.S. about $6.4 billion in repairs and expenses.
Hitting a pothole can cause a blown tire or bent wheel rim. It also can bend lower control arms and struts.
It adds wear and tear on the suspension. Drivers might want to increase their following distance, so they have more warning of a pothole.
"Most of the potholes are on the right-hand side of the road." Chances are you've already encountered a few of them. As much as you may try to, you can't always escape them.
The state Department of Transportation says this time of year is most challenging.
It's almost impossible not to hit some potholes this time of year, as a result tires, wheels, suspension components can be damaged/bent, have your alignment checked to prevent unnecessary tire wear and safe handling.
Contact our scheduling department to set up an appointment to have your vehicles alignment checked at 585-723-4883 or 585-723-5091.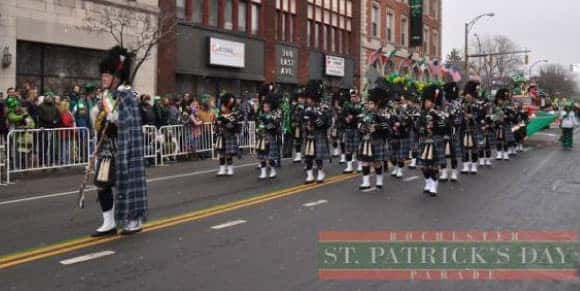 March 12: Gardenscape Opening Night Party
March 12-15: A Taste of Spring/Special Ticket Event – communityplace.org
March 14,15, 21, 22, 28, 29: Maple Sugar Festival & Pancake Breakfast
March 17: St. Patrick's Day
March 20: 1st Day of Spring
March 21: St. Patrick's Day Parade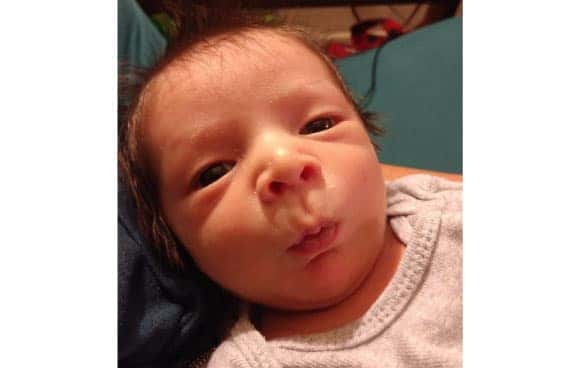 Congratulations to Jim Hunter, our Finance Manger, on his newest grand baby!!
Benjamin James Yeng
Born on February 15 at 4 am | 6lbs 12 oz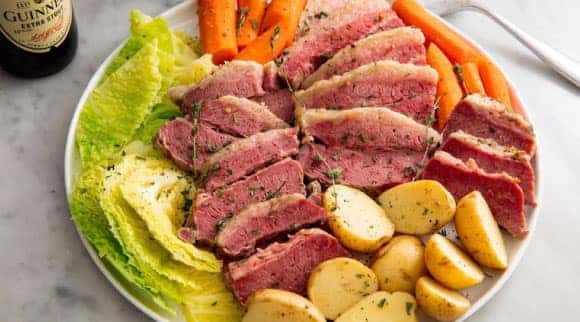 Slow Cooker Corned Beef & Cabbage
INGREDIENTS
1 medium yellow onion, cut into large wedges
3 large carrots, cut into thirds
2 stalks celery, cut into thirds
1/2 lb. baby potatoes, halved
1 corned beef brisket (2-3 lbs)
kosher salt
Freshly ground black pepper
1 packed pickling spice
3 sprigs thyme
2 bay leaves
1/2 green cabbage, cut into large wedges
MAKE IT
1. Add onion, carrots, celery and potatoes to bowl of your crock pot. Place corned beef on top and season generously with salt, pepper, and pickling spices. Scatter thyme and bay leaves over meat and fill slow cooker bowl with water until it is almost completely covering the meat.
2. Cook on high for 4 to 4 1/2 hours, until meat is tender. Add cabbage to crock pot and cook on high for 45 minutes to 1 hour more until cabbage is tender and cooked through. Remove meat and vegetables from slow cooker, slice and serve.