2020 June Newsletter

The Ralph Honda family would like to thank all our customers for their understanding with our temporary hours. Our dealership is now open with our normal hours; you can find them at www.RalphHonda.com. We also appreciate everyone's patience as we adjust to the social distancing and sanitization guidelines.


*2020 Fit LX CVT – MSRP: $17,920 – GK5H4LEW. 36 month closed end lease. $3499 trade or cash down. First payment, $595 acquisition fee, taxes and DMV fees due at signing. 12,000 miles/year. $0.15 overage. To qualified buyers through AHFC. Offer valid through 7/6/20. † Valid on New Honda vehicles. Subject to credit approval. Prior sales excluded. See dealer for complete details. Offer expires 7/6/20. † Eligible First Responders & Healthcare Professionals receive $500 toward any new and untitled 2019 or newer Honda when financed or leased through HFS. Non-HFS customers are not eligible. Must be disclosed as Down Payment or Cap Cost Reduction Assistance. Prior sales excluded. Expires 7/6/20.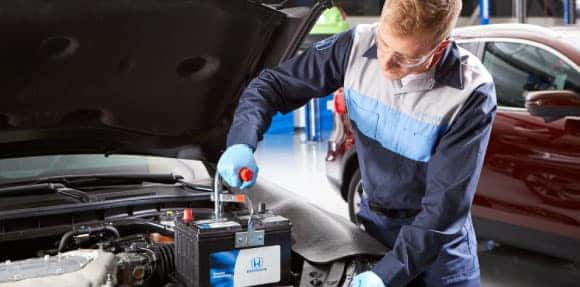 Factors Affecting Battery Life
A few factors can weaken batteries and make that "Replace Battery" result appear sooner than expected.
HEAT damages batteries by accelerating internal corrosion and water loss. The damage isn't always evident until low temperatures hit and the vehicle demands more current from the battery.
AGE may indicate an imminent failure. After three or four years, previous seasonal temperatures may have already weakened the battery's starting power.
SEVERE DISCHARGING can damage a battery's capacity to crank the engine. If the battery has shown any problems starting the vehicle, it may be an indication of a drained battery about to fail.
20 Best Father's Day Activities to Spend Some Quality Time Together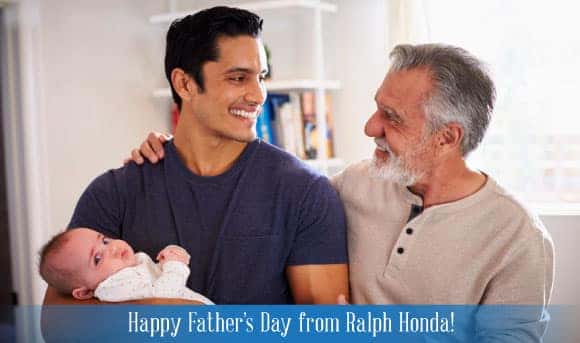 That special Sunday in June—June 21, 2020, to be exact—is fast approaching. Why not step it up and give dear old Dad another gift—an experience that will leave lasting memories for years to come?
1. Have a Backyard Picnic
2. Make Fondue
3. Enjoy a Family Game Night
4. Go Bird-Watching
5. Host an At-Home Wine Tasting
6. Take Him Online Shopping
7. Make Breakfast Together
8. Play Backyard Games
9. Tackle a Task Together
10. Plan a Bike Ride
11. Surprise Him with Brunch
12. Float Down a River
13. Grill Dinner Outside
14. Plan a Camping Trip in the Backyard
15. Go Fishing
16. Host a Beer Tasting
17. Go on a Hike Together
18. Host an Outdoor Movie Night
19. Take an Online Cooking Class
20. Sign Up for an Online Exercise Class
To read the full article, please click HERE.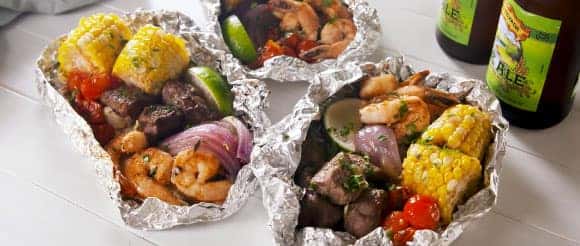 Surf 'n Turf Foil Packs
INGREDIENTS
1/2 lb. sirloin steak, cut into 1″ cubes
1/2 lb. shrimp, cleaned and deveined
2 ears corn, each cut crosswise into 4 pieces
1 c. grape tomatoes
1 small red onion, cut into thick slices
1 lime, sliced into wedges
2 garlic cloves, thinly sliced
1 tbsp. Old Bay Seasoning
1 tbsp. fresh thyme leaves
1 tsp. cumin
Freshly cracked black pepper
1 tbsp. freshly chopped parsley, for garnish
Lime wedges, for garnish
MAKE IT
1. Preheat grill over high heat. Cut 4 sheets of foil about 12 inches long.
2. Divide steak, shrimp, corn, tomatoes, red onion, lime wedges, and garlic between each foil pack. Drizzle with olive oil and sprinkle with Old Bay, fresh thyme, cumin, and black pepper.
3. Fold the foil packets crosswise over the mixture to completely cover the food. Roll the top and bottom edges to seal them closed.
4. Place foil packets on the grill and cook until just cooked through, about 6 to 8 minutes per side. Garnish with parsley and serve with lime wedges.
Receipe credit: delish.com.