2020 July Newsletter

Now In-Stock at Ralph Honda!

All the style and performance of the CR-V. All the benefits of a hybrid. The first-ever CR-V Hybrid delivers fun on the road with sleek good looks and plenty of features, including Honda Sensing® standard on all trims.
This isn't your everyday crossover. The first-ever CR-V Hybrid comes loaded with luxuries like available heated front seats and steering wheel. Plus, sophisticated design touches enhance the vehicle's streamlined, modern exterior.




*2020 Odyssey EX-L – MSRP: $39,055 – RL6H7LJXW. 24 month closed end lease. $3499 trade or cash down. First payment, $595 acquisition fee, taxes and DMV fees due at signing. 10,000 miles/year. $0.20 overage. To qualified buyers through AHFC. Offer valid through 8/31/20.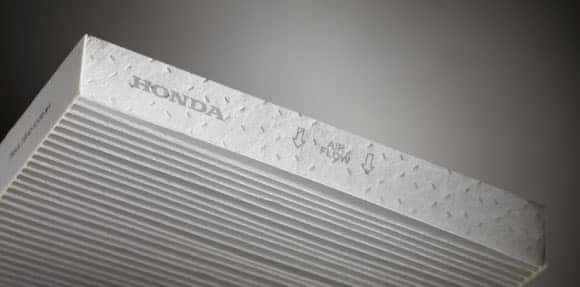 The Importance of the HVAC Filter
Cabin air filters are devices that clean the air that gets into a car's cabin. They are placed in a vehicle's ventilation system and trap particles of dust, moisture, soot, and even bugs. Cabin air filters are real lifesavers for people who hate to deal with the smell of dust, dirt, and exhaust fumes in their car.
If you don't change your cabin air filter, the filter will become more clogged with dirt and debris and the efficiency of the filter and you car's HVAC system will be compromised. The air volume into your passenger compartment will be continually reduced which will lead to the issue of foul odors inside your car.
You should not run without the cabin air filter. Not only does it prevent all those particles from being breathed in by you and your passengers, but it also prevents particles from getting into and damaging the fan and ducting mechanisms in your HVAC system.
The most common symptom associated with a bad cabin air filter is poor air flow from the vehicle's interior vents. An excessively contaminated cabin air filter will not be able to filter the incoming air as effectively as a clean filter would. As a result, this will cause restricted air flow for the AC system.
Most manufactures recommend changing the HVAC filter every 15,000-25,000 miles or at least once a year. In some areas the filter will require replacement more often to maintain maximum efficiency.
We inspect the filter during most services for you.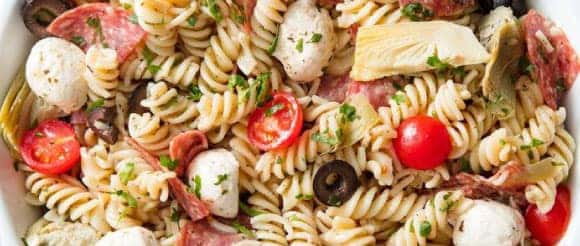 Italian Pasta Salad
INGREDIENTS
For the pasta
16 oz. fusili pasta, cooked according to package instructions
8 oz. mozzarella balls, halved
4 oz. salami, quartered
2 c. baby spinach
1 c. cherry tomatoes, halved
1 c. artichoke hearts, chopped
1/2 c. pitted black olives, sliced
For the dressing
1/3 c. extra-virgin olive oil
2 tbsp. red wine vinegar
1 garlic clove, minced
2 tsp. Italian seasoning
1 tbsp. freshly chopped parsley
Pinch red pepper flakes
Kosher salt
Freshly ground black pepper
MAKE IT
1. In a large bowl, toss together pasta, mozzarella, salami, spinach, tomatoes, artichokes, and olives.
2. To make the dressing, add olive oil, vinegar, garlic, Italian seasoning, parsley, and red pepper flakes to a jar and secure with a lid then shake to combine. Season with salt and pepper to taste.
3. Dress pasta with dressing and serve.
Receipe credit: delish.com.