2020 August Newsletter


You're going to need to pack more than beach supplies for that summer road trip.
During the hot summer months, it is important to remember to make sure vehicles are properly maintained and equipped with roadside emergency supplies to help keep families safe. Before logging all those miles:
Beat the heat
Inspect the radiator, pressure cap, belts, and hoses to make sure they are in good shape with no signs of blisters, cracks, or cuts in the rubber. You may also want to check out these other tips to protect your car from sun damage.
Hydrate your vehicle
Check fluid levels: brake, automatic transmission, power steering, windshield washer and coolant. Make sure each reservoir is full and if you see any sign of fluid leakage, take your vehicle in to be serviced.
Road trip check up
Before any longer trip, any time of year, remember to give your vehicle a check-up and make fixes yourself:
Check the air pressure in all tires, including the spare
Make sure the wiper blades are functioning properly
Check battery life and inspect batteries and battery cables
Inspect brake pads and linings for wear; change the oil and filter according to manufacturer's service interval specifications
Test the headlights, brake fluids, brake lights, turn signals, emergency flashers and interior lights
Pack an emergency kit
Move the beach gear over for the roadside emergency kit. Even if you've prepared your vehicle for summer travel, it never hurts to have a "just in case" kit in your trunk. Your emergency kit should include:
Jumper cables in case you or someone else needs a jump start
Flashlight
Emergency flat tire repair and/or spare tire
Gloves, blankets and towels
Hazard triangle, road flares, brightly colored distress sign, or "Help" or "Call Police" flag
Screwdrivers and wrenches
First aid kit
Cell phone and charger
Water for both the car radiator and your family
High-calorie, non-perishable food
Traveling with kids
Always use proper safety restraints for all occupants
Use the long drive as teaching moments about safe driving
Pack a cooler with healthy snacks and water, fruit, nuts and granola
Stop every few hours to let the kids stretch their legs
Adults should take the time to exit the vehicle and stretch too. If you become drowsy, don't hesitate to pull over to a safe location and rest until you feel able to continue your drive
Use electronic devices to help keep away the boredom on the long drives, as long as its not distracting to the driver
Make sure to check and stock trunk supplies twice a year. Also, remember to never leave on a road trip with your vehicle's "check engine light" or "malfunction indicator light" lit up. If you take these precautions, you and your vehicle might be happier on the roads this summer. And don't forget to have fun!


†Honda Targeted Lease Maturity Loyalty Offer valid on lease or purchase of a new and not previously reported sold 2020 Civic, Accord, Accord Hybrid & HR-V. Must be used as Cap Cost Reduction or Down Payment Assistance. Who qualify: Lease extensions with new maturity from 8/4/20 – 12/31/20 processed by HFS prior to the program announcement. Expires 8/31/20.
Join a Winning Team at Ralph Honda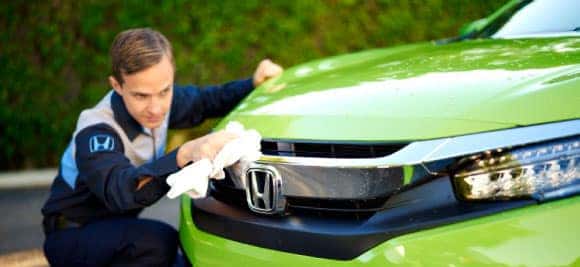 Automotive Painter / Refinisher
We are looking for a skilled quality conscious Automotive Painter. We are an ICAR Gold & Platinum certified collision shop as well as Pro First Certified.We are a family owned Honda dealership where you can make a difference.Ralph is the very 1st Honda dealership in N.Y.State, with a long well respected reputation here in Rochester.We have new state of the art Nova Verta spray booth.We use PPG waterborne paint system. We are looking for a long term team member to work together with small close knit team.Monday through Friday 8-5 & No weekends. ICAR & PPG Training is a plus.
Job Type: Full-time
Pay: $15.00 – $20.00 per hour
Benefits:
401(k)
401(k) Matching
Dental Insurance
Disability Insurance
Employee Discount
Flexible Spending Account
Health Insurance
Life Insurance
Paid Time Off
Vision Insurance
Schedule:
8 Hour Shift
Day shift
Monday to Friday
Experience:
Painting: 3 years (Preferred)

The Greece Farmers Market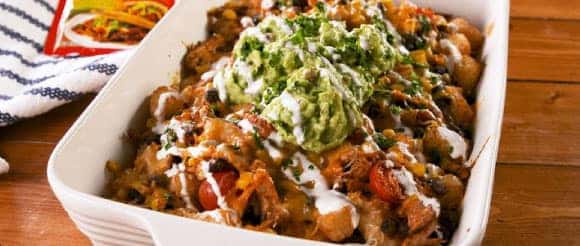 Cheesy Chicken Totchos
INGREDIENTS
2 (1-lb.) bags frozen tater tots
1 c. shredded rotisserie chicken
1 c. black beans
1 c. frozen corn, thawed
3/4 c. cherry tomatoes, quartered
1/2 pack McCormick taco seasoning
1 1/2 c. shredded Mexican cheese blend
1/2 c. sour cream
1/2 c. guacamole
Freshly chopped cilantro, for garnish
MAKE IT
1. Preheat oven to 450°. Arrange tater tots in a 9"-x-13" baking dish. Bake until golden and crispy, gently tossing a few times, about 30 minutes.
2. Meanwhile, in a medium bowl, toss chicken, black beans, corn, and cherry tomatoes with taco seasoning. Top tater tots with chicken mixture. Sprinkle with cheese.
3. Bake until warmed through and cheese is melty, about 5 minutes.
4.
Top with dollops of sour cream and guacamole and sprinkle with cilantro before serving.
Receipe credit: delish.com.