2020 April Newsletter

COVID-19 Status Update as of 4/6/2020
Dear Ralph Honda Customers,
Our circumstances today are unprecedented as we all struggle with the ongoing uncertainty and challenges we are faced with each day. Please know that we are here to assist in any way we can as we navigate this rapidly evolving situation. We sincerely hope you; your families and businesses are well and safe. We'll get through this together.
Our primary focus and concern is with doing our part to contain and limit the spread of Coronavirus (COVID-19) for the health and safety of everyone. We believe the best way to accomplish that is to follow all New York State mandates and suggested best practices, including reduced hours of operation, a reduction in staff onsite and allowing non-essential staff who can, to work from home, proper social distancing, and implementing an enhanced cleaning and sanitation schedule for our facility.
For complete information regarding our current status, please visit our website, updated with information as any changes occur. READ MORE
Our Temporary Hours of Operation
Sales
Online and By Appointment Only
Service
Monday – Friday 8:00am – 5:00pm
Saturday 8:00am – 3:00pm
Parts
Monday – Friday 8:00am – 5:00pm
Saturday 8:00am – 3:00pm
Collision
Monday – Friday 8:00am – 5:00pm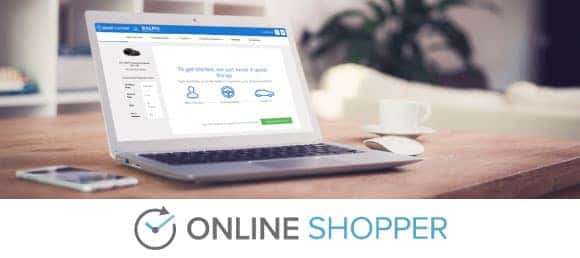 For our customers with a lease turn-in, or who simply need to purchase a vehicle for any reason, we can help. To support our mission of doing everything we can to contain and limit the spread of Coronavirus (COVID-19), our showroom is currently closed in compliance with the New York state mandate, however, we are able to conduct a virtual sales transaction. This process will be handled remotely until the vehicle is ready for pick up. Unfortunately, we are unable to schedule test drives as a part of this process, however we do have online shopping and retailing experiences that will assist you in the buying and decision-making process. We will also connect you with one of our Sales Agents who can interact via phone, text, video conference and email and will bring in a Sales Manager directly to assist and finalize the purchase. We do have some of the very best website tools currently available in automotive and think you find the online buying experience rich with technology, surprisingly simple, comprehensive and enjoyable all from the comfort and safety of your home. Simply arrive at the dealership in our cleaned and sanitized designated area to sign the paperwork and drive away with your new vehicle with peace of mind!
Financial Assistance – We Are Here to Help

If you're a Honda Financial Services (HFS) Account Holder:
Available Hardship Help: Payment extensions and deferrals, as well as late fee waivers are available. For more information, please visit HondaFinancialServices.com. We appreciate your patience as we are experiencing high call volumes.
If you need to purchase a new or used vehicle right now, we can help make it easier:
90 Days to First Payment Program: 90-Day Deferred Payment on new vehicle sales financed by Honda Financial Services for qualified customers*
Loyalty Purchase Assistance Cash: $1,000 toward the purchase or lease of a new Honda model (certain exclusions apply)
Certified Pre-owned Vehicle Special APRs:

Honda: Civic, Accord and CR-V from April 17, 2020 to June 1, 2020
Please see detailed information on our website, www.RalphHonda.com.
First Responder & Healthcare Professional
Appreciation Cash
Eligible First Responders & Healthcare Professionals receive $500 toward any new and untitled 2019 or newer Honda**
*Valid on New Honda vehicles. Subject to credit approval. Prior sales excluded. See dealer for complete details. Offer expires 4/30/20.
**Eligible First Responders & Healthcare Professionals receive $500 toward any new and untitled 2019 or newer Honda when financed or leased through HFS. Non-HFS customers are not eligible. Must be disclosed as Down Payment or Cap Cost Reduction Assistance. Prior sales excluded. Expires 7/6/20
Our Pledge to Communities and Customers in
Response to COVID-19
Honda is initiating a new effort to harness the helpful spirit of community in responding to the impact of the COVID-19 pandemic. The effort is led by an initial $1 million pledge to food banks and meal programs across the United States, Canada and Mexico and is intended to provide the most vulnerable with access to food.
The Honda family of companies throughout North America will donate to community organizations that address food insecurity. In addition to the pledge, the company also will implement a Special Matching Gift Program that enables Honda associates to make monetary donations to food programs in their local communities, matching up to $1,000 for each individual gift. READ MORE
Celebrate Easter With This Kid-Friendly Dessert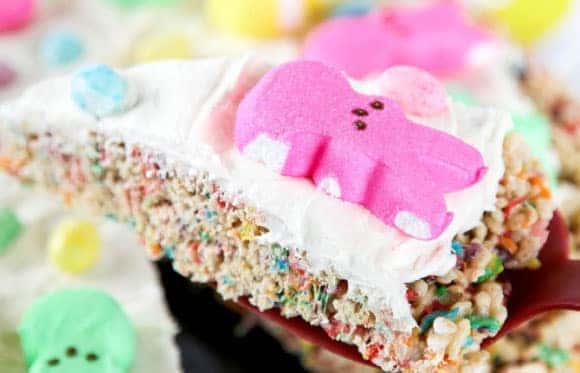 Peeps Pizza
INGREDIENTS
For the Rice Krispie Pizza Crust
8 Cups Rice Krispie Cereal
4 Cups Fruity Pebble Cereal
½ Cup Butter
2 10.5 oz Bags Mini Marshmallows
For the Marshmallow Frosting
1 7oz Jar of Marshmallow Creme
½ Cup Butter, Softened
1½ Cups Powdered Sugar
1 Teaspoon Vanilla Extract
Peeps and Easter M&Ms, To Garnish
MAKE IT
For the Peeps Pizza
1. Spray a large pizza pan with non stick cooking spray.
2. In a large stock pot melt butter over low heat. Stir in marshmallows until melted.
3. Remove from heat and stir in rice krispies and fruity pebbles.
4. Evenly press into prepared pizza pan.
For the Marshmallow Frosting
5. Cream butter until light and fluffy. Fold in marshmallow creme.
6. Stir in vanilla. Gradually add powdered sugar a little at a time until you reach your desired consistency.
7. Spread frosting onto rice krispie pizza. Decorate with Peeps and Easter M&Ms.