2019 September Newsletter

Team Honda Week of Service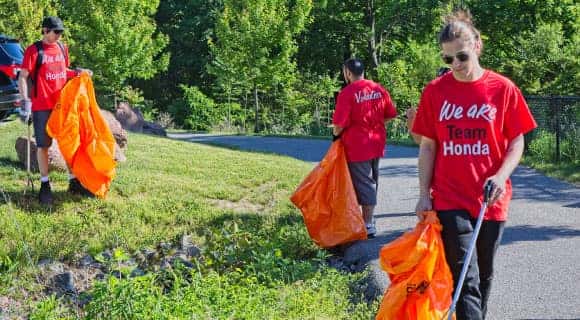 We at Ralph Honda were proud to participate in the Team Honda Week of Service.
The Honda family of associates, dealers and suppliers fielded an inspiring army of some 25,000 volunteers, who completed nearly 600 service projects including serving 600,000 meals, collecting and sorting 130,000 pounds of food, donating over 2,200 pints of blood and providing nearly $100,000 to various nonprofit organizations.
The Ralph Honda family is looking forward to helping in next year's Team Honda Week of Service.
The Redesigned 2020 Honda Civic Hatchback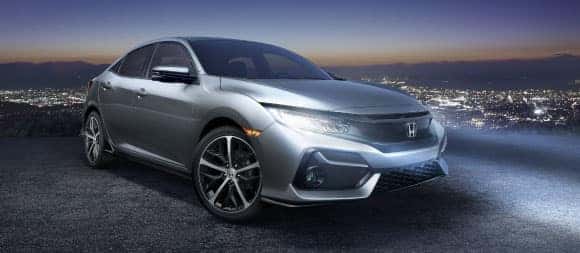 Style speaks volumes about character, and the 2020 Civic Hatchback pays off its aggressive look with sporty handling and turbocharged performance. Add standard Honda Sensing® and available Apple CarPlay® integration*, and you've got the total five-door package.
LEARN MORE
*Apple CarPlay is a trademark of Apple Inc.

How to prepare your car for the winter driving
we will soon be facing.
1. Check your tire tread. Be sure to inspect your tires for tread wear and rotate them during every oil change.
2. Fill up your tires. Low air pressure in your tires can be potentially dangerous on winter roads.
3. Consider snow tires.
4. Change your oil and antifreeze.
5. Have your heating system checked for proper operation.
6. Inspect your battery for condition and age.
7. Replace wiper blades or inserts.
8. Fill windshield washer with fluid for winter temps.
9. Have your vehicles alignment check to insure proper handling in slippery conditions.
Honda College Graduate Bonus
If you are a recent or soon-to-be college graduate, we know that you are embarking on a new phase of your life, and that phase may include a new vehicle! To reward your hard work, Honda would like to offer you $500 toward any new 2018 or new model year Honda automobile when you finance or lease with Honda Financial Services® (HFS).*
*$500 must be used for Cap Cost Reduction or down payment. For well-qualified customers, subject to approval by HFS. Only one $500 Honda College Graduate Bonus offer per vehicle. Offer cannot be combined with Zero Due at Signing Lease program. Offer not valid on Honda Certified Used Car or used vehicles. Offer valid through March 31, 2020 and may be terminated at any time.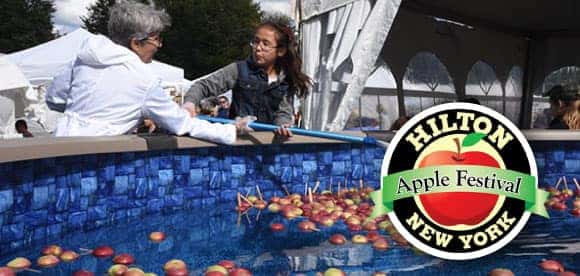 September 23: First Day of Autumn
September 28-29: Hilton Apple Festival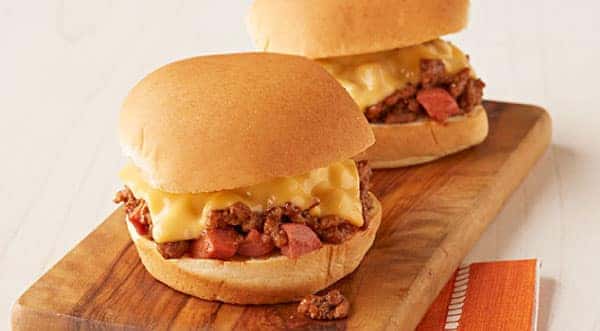 Chili Dog-Sloppy Joe Sliders
INGREDIENTS
1 lb. lean ground beef
1/2 cup HEINZ Tomato Ketchup
1 Tbsp. TACO BELL® Taco Seasoning Mix
4 OSCAR MAYER Beef Franks, cut lengthwise into quarters, then crosswise into slices
1 pkg. (15 oz.) slider buns
3 KRAFT Singles, quartered
MAKE IT
1. Brown ground beef in large skillet; drain. Return meat to skillet. Stir in ketchup and taco seasoning.
2. Add franks; stir. Cook on medium-low heat 4 min. or until heated through, stirring frequently.
3. Fill buns with meat mixture and Singles pieces.