2019 March Newsletter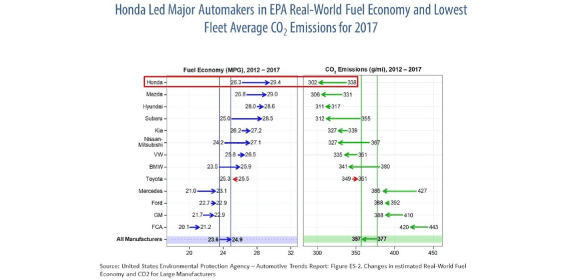 Honda Leads in Fuel Efficiency in Latest U.S.
EPA Trends Report
Honda ranks as the most fuel-efficient automaker in America in a new report from the U.S. Environmental Protection Agency (EPA) released today. Honda has the highest fleet average fuel economy and lowest CO2 emissions of any major automaker for the 2017 model year (MY2017), the latest year for which full data is available, according to the report.
The 2019 EPA Automotive Trends Report ranked Honda first with a U.S. fleet average fuel economy of 29.4 miles per gallon (mpg), a five-year improvement of 3.1 mpg, and 4.5 mpg above the industry average for MY2017. Similarly, Honda's fleet-average CO2 emissions reached an industry low of 302 grams/mile, an improvement of 36 grams/mile from 2012 results and 55 grams/mile better than (below) the industry average for the 2017 model year. READ MORE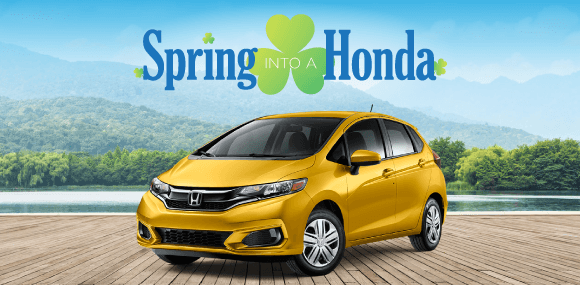 2019 Honda Fit LX CVT
Lease for only $117 per month!*

*2019 Fit LX – MSRP: $17,910 – GK5G4KEW. 36 month closed end lease. $3499 trade or cash down. First payment, $595 acquisition fee, taxes and DMV fees due at signing. 12,000 miles/year. $0.15 overage. $0.20 overage for vehicles over $30,000. To qualified buyers through AHFC. Offers valid through 4/1/2019.
Pothole Season Is Starting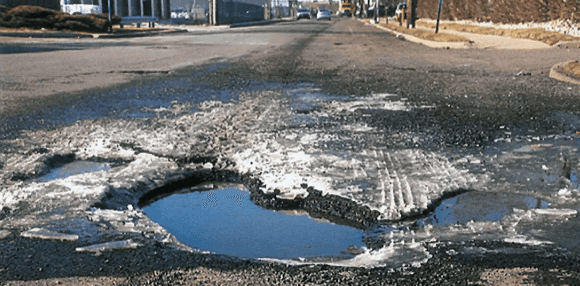 After a brutal winter, spring's warmer weather comes as welcome relief — except for what it does to the road. March and April is prime pothole season, and every vehicle on the road is a potential victim.
While a pothole can form at any time of the year, they really "spring up" after winter. The wear and tear on the road from traffic causes small cracks in the asphalt, that allow water to seep in to the soil below. When temperature drop low enough, the water freezes and expands, putting force on the pavement that causes it to rise. Once the temperature rises again there's a little pocket beneath the surface that eventually causes the pavement to break. And so, spring means lots of potholes.
Even the best state DOT has trouble keeping up with repairs on the highways, and truck stop parking lots can turn into tire-eating landmines. Drivers need to be aware of the road ahead of them. Even a small pothole can do damage to a vehicle and some of the larger ones present real danger.
Getting through pothole season
All the standard safe driving precautions become even more important when traveling a road riddled with craters.
Maintain recommended tire pressure. An over-inflated or under-inflated tire increases the possibility of incurring damage when a vehicle hits a pothole.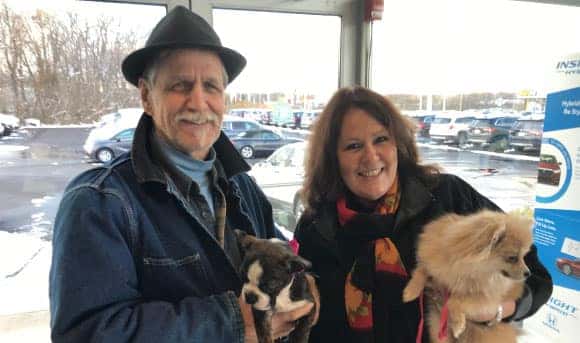 Meet Grace Lechner – Sales Consultant:
I moved to Rochester from Long Island to marry the love of my life Jerry. I have 4 children (Claudia, Andre, Krystal & Anthony) and 3 granddaughters (Tatiana, Ava & Thalia). I am blessed to have my youngest two children also move here to Rochester. Family, including our 5 dogs, cats and horses has always been the most important thing in life to me. I love what I do and the amazing customers I have met. I am so happy I came to work at Ralph Honda, I have so many great coworkers and feel I have found an unexpected extended family!!

March 13-17: Gardenscape Opening Party – www.communityplace.org
March 16: St Patrick's Day Parade
March 16: Maple Sugar Festival & Pancake Breakfast – Genesee Country Village and Museum, www.gcv.org
March 20: First Day of Spring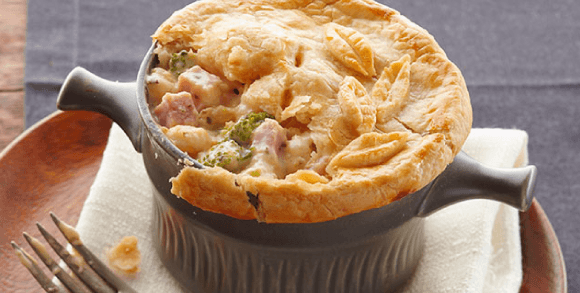 Ham Pot Pie with Cheese and Veggies
INGREDIENTS
1 ham steak (6 oz.), chopped
1 cup KRAFT 2% Milk Shredded Cheddar Cheese
1 cup frozen broccoli cuts, thawed, drained
1 cup frozen cauliflower florets, thawed, drained
2 green onions chopped
1/2 cup PHILADELPHIA Chive & Onion 1/3 Less Fat than Cream Cheese
1 ready-to-use refrigerated pie crust (1/2 of 14.1-oz. pkg.)
1 egg
1 Tbsp. water
MAKE IT
1. Heat oven to 400ºF.
2. Combine first 5 ingredients. Microwave cream cheese spread in microwaveable bowl on HIGH 1 min. or until completely melted, stirring every 15 sec. Add to ham mixture; mix well. Spoon into 4 (8-oz.) ramekins.
3. Unroll pie crust on lightly floured surface; roll to 12-inch circle. Cut into 4 rounds with 5-inch cookie cutter. Cut leaves from about 1/4 of the trimmings with small cookie cutter or sharp knife; discard remaining trimmings.
4.
Beat egg and water with fork until blended; brush onto top edges of ramekins. Top with pastry rounds; press gently onto top edges of ramekins to seal. Top with leaf cutouts; brush lightly with egg wash. Discard any remaining egg wash. Place ramekins on baking sheet. Cut slits in crusts to vent.
5.
Bake 30 to 32 min. or until golden brown.