2019 February Newsletter

Honda Finishes 2018 as the Retail #1 Passenger Car Brand for the First Time
With retail passenger car sales totaling 667,762 units in 2018, Honda was the retail best-selling passenger car brand in America in 2018 – a first in the brand's 49-year history – according to just-released retail sales data from Urban Science. Leading the charge was the Honda Civic, which continues to dominate as the retail #1 car in America for the third straight year. Civic also led all cars and light trucks in share of all-important millennial, Gen Z and first-time new vehicle buyers[1].
READ MORE
1 Based Strategic Vision New Vehicle Experience Study.

This holiday, celebrate with great deals at Ralph Honda.


A common issue that car owners face is that over time, the clear plastic lenses over the headlights can become foggy or cloudy, which degrades your night visibility. The fogginess generally comes from a combination of sunlight damage and built-up grime. Cloudy headlight lens are in need of some TLC. Ask your service advisor how we can correct this condition for much less than replacement lens assemblies cost. Headlight assemblies can cost anywhere between $200 – $1,400 each plus installation. We can do headlight restoration both lens for only $89.99! Call 585-723-4883 today or click the button below to schedule your appointment.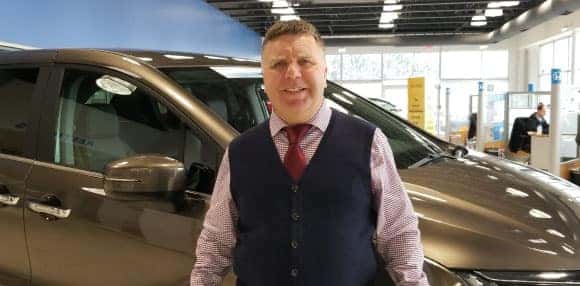 Meet Dave Moffett – Sales Consultant:
Dave Moffett attained his US citizenship on February 7, 2019.
Dave is originally from Vancouver, Canada and has been in Rochester since 1999. He spent 25 years in the golf business prior to becoming a sales person. Dave has been happily married to Nancy for 31 years and they have two kids (Nathan – Ralph Honda Sales Consultant and Laura Beth – Nurse). Dave is a workaholic, but in his free time his priorities are his family, faith & friends.

Last month we unexpectedly lost a team member and friend. Jim Osborne was a close friend, hard worker, always willing to help, and a technician that many customers requested by name. His work ethic, friendly personality and can do attitude were contagious. Jim loved live music, guitars, his Yamaha cruiser, and spending his free time with his son Derek and his granddaughter Sophie. Jim will be greatly missed, but the impact he had on us will not be forgotten. Our thoughts go out to his family during this difficult time.
Air Fryer Recipe shared by Theresa Krause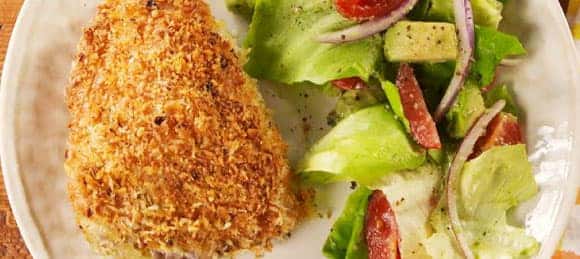 INGREDIENTS
4 bone-in, skin-on chicken thighs
Kosher salt
Freshly ground black pepper
1 cup Panko breadcrumbs
1 tsp garlic powder
1 tsp Italian seasoning
2/3 cup freshly grated Parmesan
2 large eggs
MAKE IT
1. Season chicken with salt and pepper. In a shallow bowl, whisk together panko, garlic powder, Italian seasoning, and Parmesan. In another shallow bowl, beat eggs.
2. Dip chicken thighs in egg, then roll in Panko mixture until fully coated.
3. Cook in air fryer at 360º for about 25 minutes or until golden and cooked through.
Have an Air Fryer Recipe that you would like to share? We will feature it here in our monthly Newsletter.