2019 August Newsletter

Ralph Honda is proud to support Al Sigl Community of Agencies. Throughout the month of August we will place a box in the front of our building by the greeter's desk for you to drop your gently-used shoes. These shoes will raise funds to support more than 55,000 children and adults with disabilities and special needs served in our community! Our goal is 100 pairs of shoes. We need your help!
For more information, please visit: https://www.alsigl.org/shoes-for-sigl/.
Thank you for your support.
Honda associates in the U.S. manufactured nearly two-thirds of the Honda and Acura vehicles sold in America in 2018 – making Honda second among all full-line automakers for the share of vehicles that were built and sold in America.*
LEARN MORE
*Honda and Acura products are built using domestic and globally sourced parts.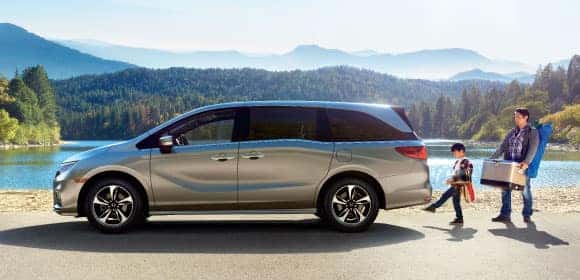 Summer Car Care
As the summer weather heats up, many of us are going on vacations or just doing their daily driving unaware of possible undetected problems with their vehicle. Here are a few tips that can help avoid breakdowns or even worse accidents.
Bringing your vehicle to a reputable, factory trained repair facility can save you time, trouble & money. The factory trained, professional staff here at Ralph Honda check over all the following items & much more at no additional charge during regular scheduled oil & filter change services.
1. Tires. Worn out, unevenly worn or improperly inflated tires can be a cause for reduced fuel economy, hydroplaning or blowouts.
2. Wiper Blades. Worn wiper blades during rain can cause poor visibility especially during heavy rain. They should be replaced at least twice a year.
3. Belts & Hoses. A broken belt or blown hose can cause engine damage & leave you stranded.
4. Cabin Air Filters. A dirty cabin air filter can cause undue stress on your vehicles heating & air conditioning system.
5. Fluids. Regularly checking or replacing your vehicles vital fluids, such as engine oil, coolant, power steering fluid, brake fluid or transmission fluid can save you time, money & prevent breakdowns.What most people don't realize is that, summer not winter takes the most toll on your vehicles' battery, tires, belts, hoses, fluids & more. Any of which in case of failure could leave you stranded or worse. What we all do know is as "Murphy's law" would have it, these breakdowns happen at the worst times.
From all of us at Ralph Honda, we hope you have a fun filled & safe summer!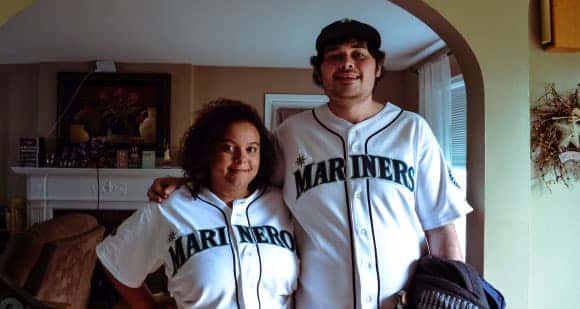 Meet Austin Williams – Shipping/Receiving:
My name is Austin and I'm from Seattle! Well, Tacoma like the truck, but no one knows where Tacoma is.
I moved here in April 2016 to live with my girlfriend Jasmine. On a whim I left my job at Amazon, packed up, and moved to Rochester. I love the local pizza joints, specifically Carbone's.
I'm a fan of the Mariners and Seahawks and know what it's like to endure losing seasons. Sorry Bill's fans, I getcha.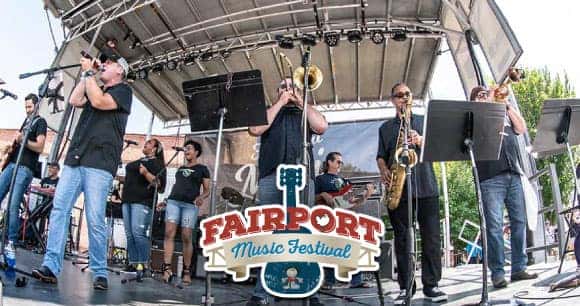 August 24-25: Fairport Music & Food Festival
August 30-September 1: Rochester Irish Festival – Camp Eastman
September 2: Labor Day
September 6-8: Irondequoit Oktoberfest – Camp Eastman, Fridays – Sundays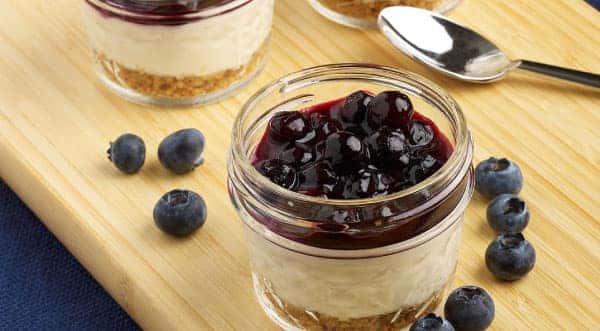 Blueberry-Lemon Cheesecake Jars
INGREDIENTS
1-1/2 cups blueberries
2 tsp. flour
Zest and 1 Tbsp. juice from 1 lemon, divided
1/2 cup honey, divided
1 pkg. (8 oz.) PHILADELPHIA Cream Cheese, softened
2/3 cup plain low-fat Greek-style yogurt
1/2 tsp. vanilla
1/4 cup graham cracker crumbs
1/4 cup PLANTERS Sliced Almonds, ground
1 Tbsp. butter, melted
MAKE IT
1. Combine blueberries, flour, lemon juice and 1/4 cup honey in medium saucepan. Cook on medium heat 5 to 8 min. or until blueberries are softened and sauce is thickened, stirring frequently. Cool.
2. Beat cream cheese, yogurt, vanilla, lemon zest and remaining honey in medium bowl with mixer until blended.
3. Combine graham crumbs, nuts and butter; spoon into 8 (4-oz.) jars, adding about 1 Tbsp. crumb mixture to each jar. Top with layers of cream cheese mixture and blueberry sauce.
4. Refrigerate 2 hours.