2018 September Newsletter

Honda — Investing In America

A PASSION BIGGER THAN OUR FOOTPRINT
We know that the true measure of our company is more than just great products, job creation, and investment. From reducing our environmental footprint to the life-saving technology in our vehicles to our associates' public service work in the communities, we're committed to making a difference in ways that extend far beyond our assembly lines.
Lessening Our Environmental Impact
Honda intends for two-thirds of global auto sales to be electrified by 2030 as it endeavors to realize its vision for a zero-emissions future.
Offering Safety and Driver-Assistive Technology
With the ultimate aim of zero-collision society, Honda has deployed its Honda Sensing® and AcuraWatch® suites of advanced safety and driver-assistive technologies in more than one million vehicles on U.S. roads.
Supporting Our Communities
Since 1984, the American Honda Foundation has awarded nearly $40 million to organizations that have served more than 118 million Americans.
Pursuing Diversity
Honda is actively pursuing diversity and inclusiveness throughout its business and procurement operations. Honda spent more than $3.1 billion with ethnic minority and women-owned businesses in 2017.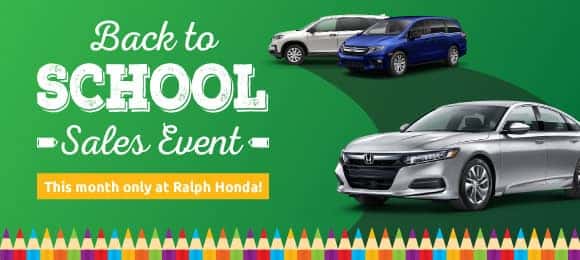 Leases as low as $122 per month!*
Click the button below to view all of our best deals and stop in today for your personalized test drive in a New Honda vehicle!

*2018 Civic LX CVT Sedan – MSRP: $20,530 – FC2F5JEW. 36 month closed end lease. $3499 trade or cash down. First payment, $595 acquisition fee, taxes and DMV fees due at signing. 12,000 miles/year. $0.15 overage. $0.20 overage for vehicles over $30,000. To qualified buyers through AHFC. Must be a New York State resident. Offer valid through 9/30/2018.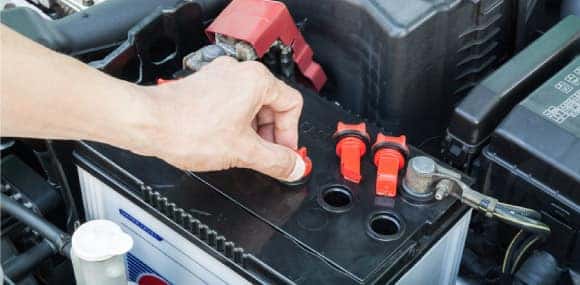 The Importance of Maintaining Your Car Battery
Just as you need your brain and heart for your body to be alive, your car needs a battery to work. Seems obvious enough, but usually what happens is we drop one in, or check it out once when we buy it and then forget about it until it's already died on us. Doesn't seem like such responsible way to treat a vital part of our car, now does it?
Like anything you want to run smoothly in your life, attention must be paid to it. Your car battery is no exception. Before you find yourself stuck somewhere paying for a tow or a new battery that you didn't expect, save yourself the time and money by getting in the habit of checking your battery as the seasons change.
Know the Signs
There are specific warning signs that will let you know when it is nearing time to replace your battery. Dim headlights that get brighter upon revving the engine is a tell-tale sign. Very slow starting or one that doesn't start at all will require battery check. Also, batteries only tend to last about 5-8 years so if you know yours is nearing that time, you will want to be extra cautious with preserving its life.
Take Long Rides
The alternator in your car charges your battery while driving, but if you are only using your car for quick trips around town, it is not running long enough to get a proper charge. Running your car like this is going to shorten the life of your battery. Make sure to go on longer drives so that your battery is getting fully charges while its driving.
Avoid Extreme Weather Conditions
If you live in a climate where it's really hot in the summer or sub-freezing in the winter, these extreme conditions are going to affect your car's battery. Secure your vehicle to avoid direct connection with the elements. If you have access to a garage, park inside. Extreme summer heat can react with the chemicals in your battery that can cause it to lose its charge or simply stop working.
Keep a Clean Battery
As a matter of habit, every time you open the hood of your car, check out the top of your battery. Clean off any loose debris like leaves or small twigs that can get stuck on top. Seasonally, you should get in the habit of cleaning the battery. Wiping down the surface area with a rag, especially around the charge terminals will help you keep an eye on the exterior of your battery.
One last thing: do make sure all interior lights are off before going to bed. It may sound silly but it's always that one thing we overlook that drains the battery the fastest and makes us late for life the next morning.
Keeping on top of routine maintenance of your car battery is going to lengthen its life and keep you ahead of any real problems that could be potentially expensive.
Replace Your Peeling License Plate

RADA has received an announcement from NYS DMV about the procedure to replace peeling license plates.
Commonly found on the NYS blue and white plates, any peeling plate can be exchanged for free of charge at your local DMV. NYS will charge $20.00 if they want to keep their same plate number.
Anyone who has a customized plate MUST call the Custom Plate Unit at (518) 402-4838 between the hours of 8:00 am to 4:00 pm, Monday through Friday and a representative will walk them through the process to receive new plates. They must be asked to submit photo evidence of the peeling plate, online.
Be aware that, as of November 2017, peeling plates are a "ticketable" offense. Please make sure that you replace your peeling license plate.

September 22: First Day of Autumn!
20 Minute Featured Recipe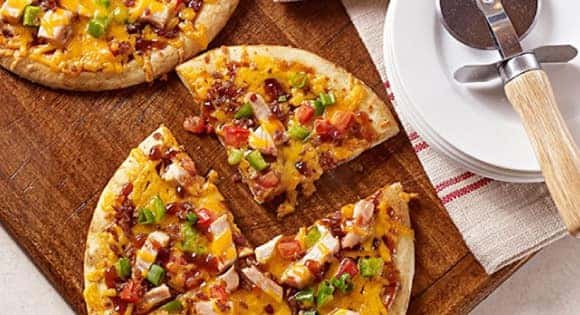 INGREDIENTS
2 ready-to-use baked pizza crusts (8 inch)
1/4 cup KRAFT Mesquite Smoke Barbecue Sauce
4 oz. OSCAR MAYER CARVING BOARD Flame Grilled Chicken Breast Strips
3/4 cup KRAFT Shredded Cheddar Cheese
1/4 cup each chopped green peppers and tomatoes
2 green onions, sliced
2 Tbsp. OSCAR MAYER Real Bacon Recipe Pieces
MAKE IT
1. Heat oven to 450°F.
2. Place pizza crusts on baking sheet; spread with barbecue sauce.
3. Top with remaining ingredients.
4. Bake 8 to 10 min. or until heated through.
Each year, the Team Honda Week of Service grows and contributes more, and this year was no exception. More than 22,000 volunteers from Honda, and our suppliers and dealers across North America organized community service projects ranging from blood drives, to tree plantings, and to preparing an serving food for so many people in need.
What you have shown is how we can accomplish so much more when we work together. Below is a summary of some of the ways we all helped our friends and neighbors this year.
• 65 tons of food collected
• 409,090 meals served
• 1,154 bags of trash collected
• 1,049 pints of blood donated
• 3,567 trees planted
We want to extend our deepest gratitude to everyone who participated in community service projects during this special week in June.