2018 November Newsletter


Select Honda Pre-Owned Models Recognized as Better Choices for Teen Drivers by the (IIHS)
A number of Honda pre-owned vehicles have been recognized by the Insurance Institute for Highway Safety (IIHS) as better choices for teen drivers. IIHS research suggests that the type of vehicle driven has a big effect on the degree of risk in a collision and showed many teens drive used vehicles lacking important safety technology. Since 2014, the Institute has compiled a list of safer models to help guide parents in making safer choices.
READ MORE
Happy Honda Days at Ralph Honda!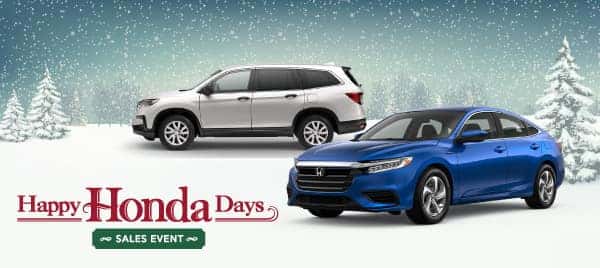 Experience something magical inside every
new Honda at Ralph Honda!


With a more sophisticated interior than ever, the cockpit of the Civic offers comfort and convenience at your fingertips. Available leather-trimmed seats are paired with advanced connectivity, culminating in a driving experience not soon forgotten.
Take a look at all the 2019 Honda Civic features that each trim level has to offer by clicking the "View Brochure" button below.

Eight Winter Driving Safety Tips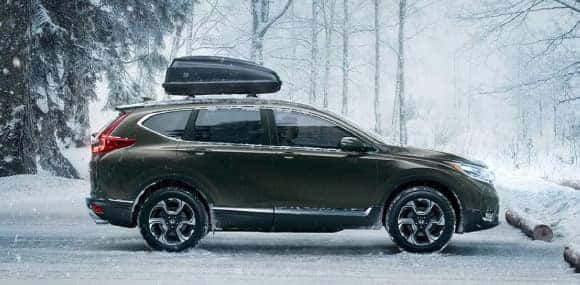 When snow and ice cover the roads, your best bet for staying safe is to stay indoors. But driving is just a fact of winter life, so keep in mind these 8 tips for driving in snow:
1. Drive cautiously — Whether you drive a 2-door compact or a 4WD SUV, driving in snow can be dangerous. Keep your speed down and allow plenty of space between you and the vehicle in front of you.
2. Don't overcorrect — If you feel your vehicle losing traction, ease off of the accelerator and avoid turning the steering wheel sharply in either direction. Making smaller adjustments may help you regain control.
3. Snow tires — Specially designed to grip icy and snowy roads, snow tires are a smart idea if you live in an area with severe winter driving conditions like western New York.
4. Brake gently — When slowing down, do so gradually and plan our plenty of room to stop. Depressing the brake pedal too quickly could cause your vehicle to slide.
5. Turn on headlights — Even during the day, snow or overcast conditions can make it difficult to see the road and other vehicles.
6. Maximize your visibility — Keep your windows clean and windshield wiper fluid reservoir full.
7. Be cautious on bridges and overpass — Bridges and overpasses, which are exposed to cold air from above and below, typically freeze before other roadways. Use caution and look for ice when driving on them.
8. Remember dangerous stretches of road — On the routes you drive regularly during the year, keep in mind any stretches that turn hazardous in winter. Try to avoid roads that seem to get plowed last. And look out for places where water tends to pool and freeze.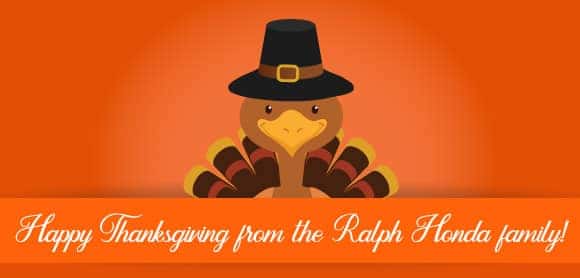 November 22: Happy Thanksgiving!!
Fun Facts About Thanksgiving Day
• The first Thanksgiving was held in the autumn of 1621 and included 50 Pilgrims and 90 Wampanoag Indians and lasted three days. Many historians believe that only five women were present at that first Thanksgiving, as many women settlers didn't survive that difficult first year in the U.S.
• Thanksgiving didn't become a national holiday until over 200 years later! Sarah Josepha Hale, the woman who actually wrote the classic song "Mary Had a Little Lamb," convinced President Lincoln in 1863 to make Thanksgiving a national holiday, after writing letters for 17 years campaigning for this to happen.
• No turkey on the menu at the first Thanksgiving: Historians say that no turkey was served at the first Thanksgiving! What was on the menu? Deer or venison, ducks, geese, oysters, lobster, eel and fish. They probably ate pumpkins, but no pumpkin pies. They also didn't eat mashed potatoes or cranberry relish, but they probably ate cranberries. And no, Turduckens (a turkey stuffed with a duck stuffed with a chicken) were nowhere to be found during that first Thanksgiving.
• No forks at the first Thanksgiving! The first Thanksgiving was eaten with spoons and knives — but no forks! That's right, forks weren't even introduced to the Pilgrims until 10 years later and weren't a popular utensil until the 18th century.
• Thanksgiving is the reason for TV dinners! In 1953, Swanson had so much extra turkey (260 tons) that a salesman told them they should package it onto aluminum trays with other sides like sweet potatoes — and the first TV dinner was born!
• Thanksgiving was almost a fast — not a feast! The early settlers gave thanks by praying and abstaining from food, which is what they planned on doing to celebrate their first harvest, that is, until the Wampanoag Indians joined them and (lucky for us!) turned their fast into a three-day feast!
• Presidential pardon of a turkey: Each year, the president of the U.S pardons a turkey and spares it from being eaten for Thanksgiving dinner. The first turkey pardon ceremony started with President Truman in 1947. President Obama pardoned a 45-pound turkey named Courage, who has flown to Disneyland and served as Grand Marshal of the park's Thanksgiving Day parade!
• Why is Thanksgiving the fourth Thursday in November? President Abe Lincoln said Thanksgiving would be the fourth Thursday in November, but in 1939 President Roosevelt moved it up a week hoping it would help the shopping season during the Depression era. It never caught on and it was changed back two years later.
• The Macy's Thanksgiving Day Parade began in 1924 with 400 employees marching from Convent Ave to 145th street in New York City. No large balloons were at this parade, as it featured only live animals from Central Park Zoo.
• Turkey isn't responsible for drowsiness or the dreaded "food coma." So what is? Scientists say that extra glass of wine, the high-calorie meal or relaxing after a busy work schedule is what makes you drowsy!
• How did the tradition of watching football on Thanksgiving start? The NFL started the Thanksgiving Classic games in 1920 and since then the Detroit Lions and the Dallas Cowboys have hosted games on Turkey Day. In 2006, a third game was added with different teams hosting.
• Wild turkeys can run 20 miles per hour when they are scared, but domesticated turkeys that are bred are heavier and can't run quite that fast.
INGREDIENTS
1 lb elbow macaroni
salt and pepper
3 tablespoons unsalted butter
2 tablespoons all-purpose flour
1 tablespoon dry mustard
2 cups whole milk
2 cups heavy cream
1 lb extra-sharp cheddar cheese, shredded (4 cups)
2 ounces cream cheese
2 tablespoons hot sauce
1 tablespoon Worcestershire sauce
3 (4oz) jars pimentos, drained, patted dry, and minced
MAKE IT
1. Adjust oven rack to upper-middle position and heat oven to 375 degrees. Bring 4 quarts water to boil in Dutch oven. Add macaroni and 1 tablespoon salt and cook for 5 minutes. Drain macaroni; set aside.
2. Add butter to now-empty pot and melt over medium-high heat. Stir in flour, mustard, ¾ teaspoon pepper, and ½ teaspoon salt and cook until mixture is fragrant and bubbling, about 30 seconds. Slowly whisk in milk and cream and bring to boil. Reduce heat to medium-low and simmer until sauce is thick enough to coat back of spoon, about 2 minutes, whisking frequently.
3. Remove pot from heat. Add 3 cups cheddar, cream cheese, hot sauce, and Worcestershire to sauce and whisk until cheese is melted. Add pimentos and macaroni and stir until macaroni is thoroughly coated in sauce. Transfer to 13×9 inch baking dish and sprinkle with remaining 1 cup cheddar. Bake until edges are lightly browned and filling is bubbling, 18-20 minutes. Let rest for 20 minutes. Serve.