2018 June Newsletter
Honda – Investing In America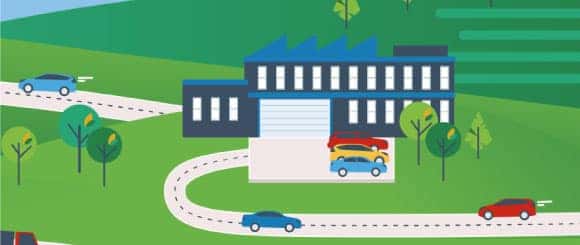 Honda has built 25 million cars and light trucks
in the U.S. since 1982.

Honda began manufacturing products in America in 1979, when it opened its first plant in Marysville, Ohio. Today, Honda manufactures products at 12 manufacturing plants across the country.
2017 U.S. Production Totals

1,208,000
1,866,000
1,131,000
1,988,000
581,000
74,000
82,000
52,000
43
78
Cars and Light Trucks
Automobile Engines
Transmissions
General Purpose Engines
Power Equipment Products
ATVs
Utility Vehicle Engines
Side x Side Utility Vehicles
Aircraft
Aircraft Enginesin the U.S. since 1982.

The 2019 Honda Insight is on it's way to Ralph Honda!
Powered by the third generation of Honda's innovative and efficient two-motor hybrid system, the Insight will offer exciting acceleration—uncommon in its class—thanks to its impressive horsepower and torque.

Certified Dream Deal Sales Event!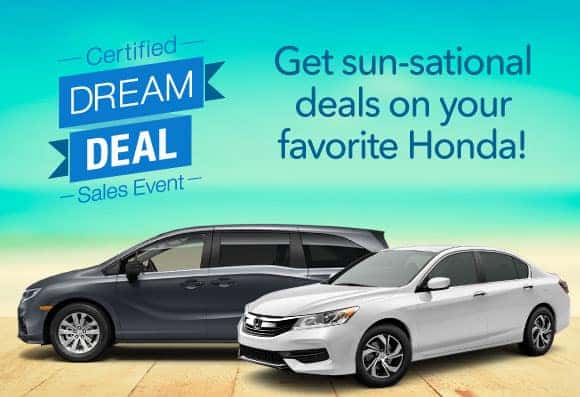 1.49% APR Financing
for well qualified buyers on all Honda Certified Pre-Owned
Accord and Odyssey vehicles!*


*Available on approved credit through Honda Financial Services. 1.49% APR for 24-36 months on 2013-2018 Honda Certified Pre-Owned Accord and Odyssey vehicles through 7/8/2018 for well-qualified buyers. Not all buyers will qualify. Higher financing rates apply for buyers with lower credit ratings. Dealer sets actual prices. See dealer for details.
Tips For Traveling With Pets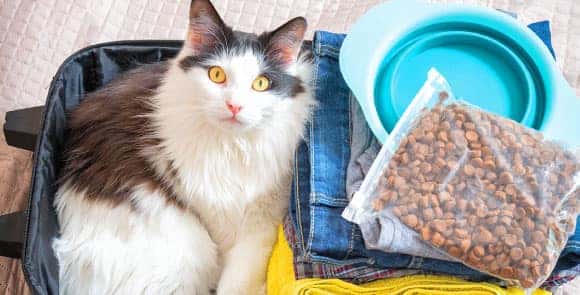 Some pets love car rides, while others associate them with dreaded vet trips. If you'll be in the car for a long time, try to build up your pet's tolerance for car rides slowly. Make sure they're comfortable and safe in the back seat and use carrier or car-safe harness so they're secure.
A light meal about four to six hours before leaving will help alleviate any carsickness your pet might experience. Try to avoid giving them water or food in a moving vehicle.
Plan to pause at a rest stop about every two hours so your pet can stretch their legs, get a drink of water and go to the bathroom. Never leave an animal unattended in a parked car, especially in extreme temperatures.

Congratulations to Kelly & Jeff Carlucci on the birth of their daughter!!!
Lydia Mae Carlucci
Born on May 16th at 5:16am
5 lbs 3 oz • 19 inches long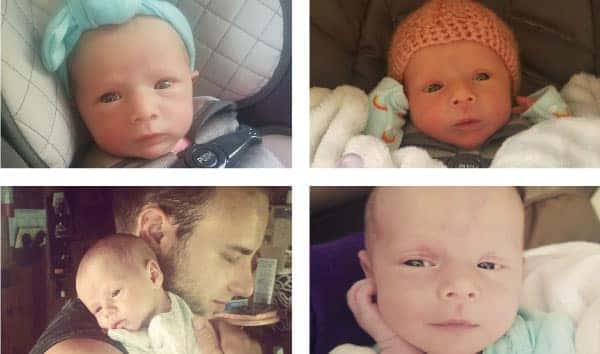 June 14: Flag Day
June 17: Happy Father's Day
June 21: First Day of Summer
July 4: Independance DayFun Facts About Father's DaySunday is Father's Day, the annual holiday where Americans celebrate the men who made them. You may love dear old dad, but how much do you actually know about the observance in his honor? Brush up on your Father's Day background before the big Sunday barbecue.Father's Day officially began in 1910 in Spokane, Washington, where 27-year-old Sonora Dodd proposed it as a way to honor the man who raised her when her mom died in childbirth. Dodd was at a church service thinking about how grateful she was for her father when she had the idea for Father's Day, which would mirror Mother's Day but be celebrated in June — her dad's birthday month.

The movement grew for years but didn't gain national-event status until 1924 under former President Calvin Coolidge. He said it would "establish more intimate relations between fathers and their children" and "impress upon fathers the full measure of their obligations," according to the Library of Congress Wise Guide.

The holiday gained traction during World War II, and in 1966 President Lyndon B. Johnson proclaimed the third Sunday of June to be Father's Day. President Richard Nixon made it a federal holiday six years later.

Today, Father's Day has a passionate following, with about three-quarters of Americans telling the National Retail Federation they plan to celebrate on Sunday. Here are more facts about the holiday:
1. Census data shows there are more than 70.1 million dads in the U.S. About a third of them are married with kids under 18.
2. Two million fathers are single.
3. Spending on Father's Day will reach about $12.7 billion this year, with the average person spending about $115.57 on presents. That's about $2 more than last year's average.
4. The amount spent on Father's Day is still less than what Americans spend on Mother's Day — $21 billion.
5. Father's Day is the fourth-biggest day for sending greeting cards, after Christmas, Valentine's Day and Mother's Day, according to the Greeting Card Association.
6. About 20 percent of Father's Day cards are bought for husbands.
7. More than 214,000 men are stay-at-home dads.
8. Thailand's Father's Day is celebrated in December, on the birthday of King Bhumibol Adulyadej. Everyone wears yellow.
9. On Father's Day in Germany, men drink all day at beer gardens
Father's Day Featured Recipe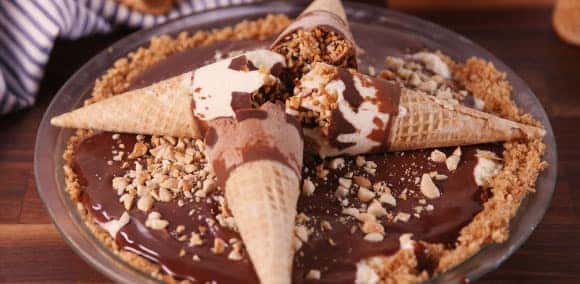 Drumstick Pie
INGREDIENTS
6 sugar cones
Water, vegetable oil and whole eggs called for on cake mix box
6 graham crackers
6 tbsp. melted butter
1 tbsp. granulated sugar
pinch of salt
1 gal. vanilla ice cream, softened slightly
5 Mini Drumsticks
1 c. heavy cream
1 c. chocolate chips
2 tbsp. butter
1/4 c. Chopped roasted peanuts
MAKE IT
1. Make ganache: Place chocolate chips in a large glass bowl. In a small saucepan, heat heavy cream until bubbles begin to form around edges. Pour hot heavy cream over chocolate chips and add butter. Let sit for 5 minutes. Whisk until smooth. Let cool while you prepare the rest of the ingredients.
2. In a food processor, pulse sugar cones and graham crackers until very fine crumbs. Transfer to a large bowl and stir in butter, sugar and salt. Grease a pie dish with cooking spray, then press crust into the dish.
3. Spread ice cream in any thick even layer. Top with inverted mini Drumsticks, pressing the ice cream topping into vanilla ice cream. Freeze for 30 minutes.
4. Pour ganache over ice cream and around inverted Drumsticks then sprinkle chopped peanuts on top. Freeze until solid, about 4 hours.