2018 April Newsletter
All-New 2019 Honda Insight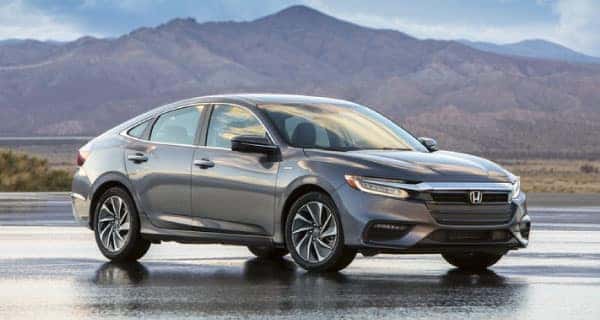 All-New 2019 Honda Insight Production Model Makes
Global Debut at New York International Auto Show
• Sleek and sophisticated new Insight hybrid sedan boasts robust acceleration and exceptional driving refinement with competitive fuel efficiency
• Outstanding 5-passenger comfort with premium feature content, including standard Honda Sensing® and available Apple CarPlay™ and Android Auto™ integration
The all-new, production version of the 2019 Insight will make its global production debut on March 28 at the 2018 New York International Auto Show (NYIAS), providing a first look at the latest entry in Honda's expanding lineup of electrified vehicles. The new Insight, launching at Honda dealerships nationally in early summer, joins the Clarity series and just-launched 2018 Accord Hybrid as the fifth new Honda electrified vehicle introduced over the past year.
READ MORE
Dream Garage Spring Event!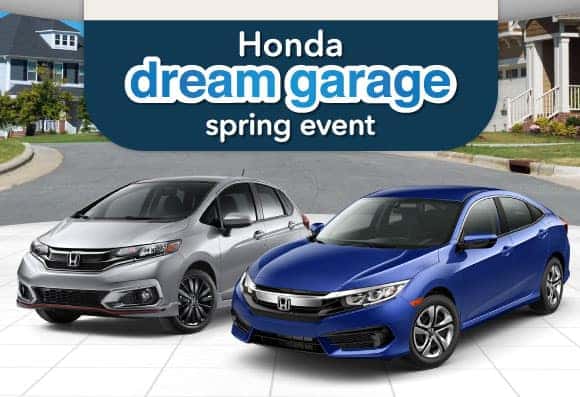 Shop dream-worthy deals during the Dream Garage Spring Event at Ralph Honda!

6 Easy Spring Vehicle Care Tips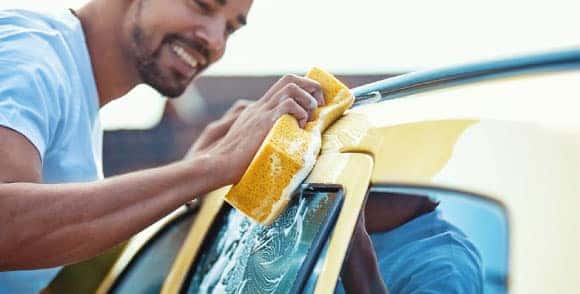 All across the country, winter is winding down. With more sun and rising temperatures comes an entirely different strategy for car care. Fortunately, we're here to help. Here are six simple tips to help you care for your vehicle as winter makes way for spring.
1. Wash and Wax
A good, thorough wash and wax is the most important thing to do with your car once the winter is over. Winter driving can cause a huge amount of road grime, debris and – worst of all – salt to build up on your car. You want to make sure those items are long gone before spring starts. Allowing debris and grime to build up on your car can affect paint and finish, while allowing salt to build up can lead to rust and other serious problems.
2. Clean the Inside, Too
Nobody wants to spend time cleaning out their car during a cold wintery day. That's why spring is the perfect time to clean your car's interior, so spend a day doing some spring cleaning. Remove and throw away all the interior papers, trash and other items that have accrued over the winter. Not only will you have a clean car, but your spring cleaning can be done when it's more temperate and comfortable outside – especially important if you have to vacuum your carpets and seats.
3. Check Your Tire Pressures
Tire pressure is especially important in the spring. As air temperatures get cooler during the winter, tire pressures decrease, which probably caused you to fill up your tires during the winter months. But as air gets warmer again in the spring, tire pressures can increase. If the pressure increases past your manufacture specification (because you added air during the winter), it can seriously affect your car's drivability and fuel economy. This is an important part of car care, so if you don't feel comfortable checking your car's tire pressures by yourself, come to Ralph Honda and we'll check them for you.
4. Inspect Your Wiper Blades
As spring starts and temperatures warm up, check your wiper blades for any signs of cracking or wear. The wiper itself could wear dramatically over the winter due to ice buildup or other issues on your windshield. In most parts of the country, you'll need those wipers for spring rains, so be sure they're in good working order after winter comes and goes.
5. Check Under the Hood
Do a thorough check under your hood to make sure your car's engine made it through the winter without problems. Specifically, check belts and hoses to ensure the cold temperatures haven't rendered them brittle or heavily worn. Check your coolant to make sure it's not too old – an important factor for avoiding overheating as temperatures gradually climb. If you aren't comfortable performing these checks on your own, call to make an appointment with us at 585-299-2695.
6. Check Alignment and Suspension
Winter is known for being harsh on roads, and that in turn can be harsh on your vehicle. If you find yourself frequently traversing roads with huge potholes or rocks that have emerged from the asphalt, it could ruin your car's alignment or damage suspension components. We are happy to perform an alignment check at no charge. Please schedule an appointment or add this service to any current scheduled appointment.


April 22: Earth Day
May 13: Happy Mother's DayFun Fact About Mother's DayNo matter where you are in the world, there is a day to celebrate mom. While it might not be on the same day around the world, there is a universal appreciation for mothers everywhere. But did you know that getting Mother's Day recognized as a national holiday in the United States only dates back to 1914? Since the dawn of time we have been thankful for our mothers, but it took persistent activists to really get the holiday on the nationally recognized level.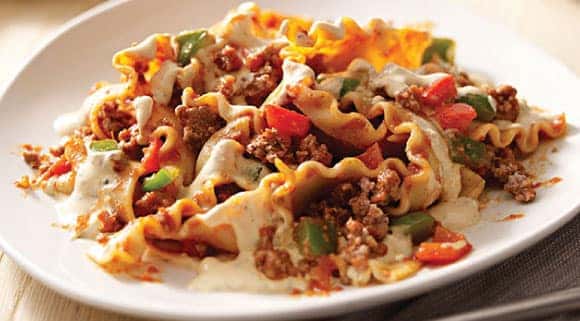 Easy Lasagna Skillet
INGREDIENTS
1 lb. lean ground beef
1/2 cup each chopped green and red peppers
1 jar (24 oz.) OLIVO by CLASSICO Traditional Pasta Sauce
2-1/2 cups water
12 lasagna noodles, broken into 2-1/2-inch pieces
1 tub (8 oz.) PHILADELPHIA Cream Cheese Spread
2 Tbsp. milk
1 tsp. garlic powder
1/2 tsp. dried Italian seasoning
MAKE IT
1. Brown meat with peppers in large deep nonstick skillet; drain.
2. Stir in sauce and water. Bring to boil. Add noodles; stir. Cover; simmer on medium-low heat 18 to 20 min. or until noodles are tender, stirring occasionally.
3. Mix remaining ingredients until blended. Add to ingredients in skillet; swirl gently. Remove from heat. Let stand, covered, 3 min.