2017 December Newsletter
Happy Holidays from Ralph Honda!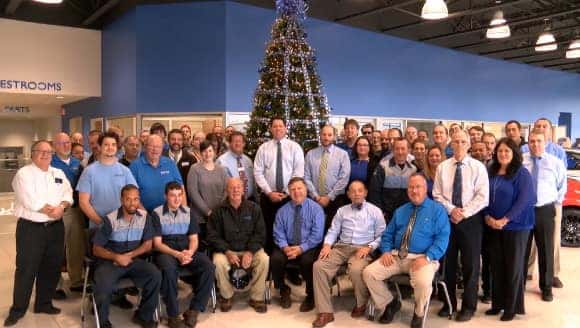 The gift of love, the gift of peace,
the gift of happiness…
May these be yours in the New Year!
This Month at Ralph Honda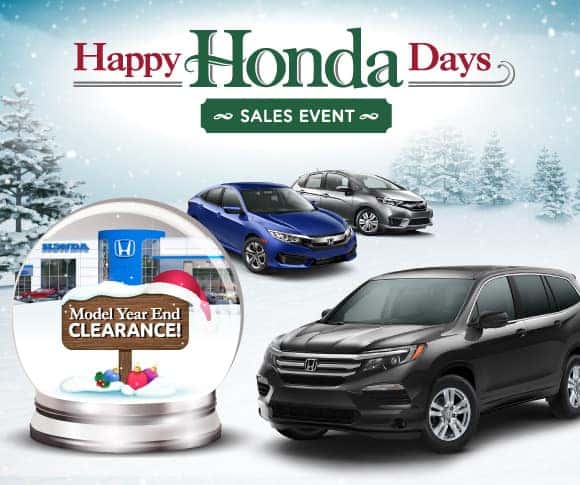 2017 Honda Pilots
0.9% APR for 24-60 months*
HURRY, WHILE SUPPLIES LAST!

**Special APR offer valid on new & unregistered 2017 Pilot Models, to well qualified buyers on approved credit by HFS. Must take new retail delivery on vehicle from dealer stock by 1/2/18. Not all buyers may qualify. Higher rates apply for buyers with lower credit ratings. Dealers set prices. See dealer for details.
2018 Honda Clarity Plug-In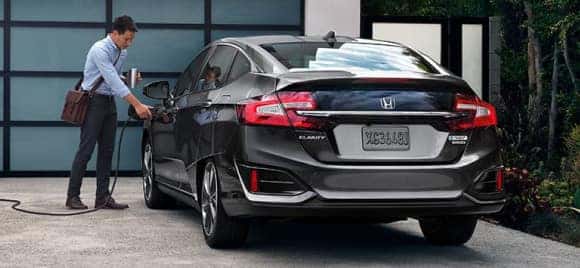 In Stock Now at Ralph Honda!
What are the advantages of the Clarity Plug-In Hybrid?
Avoid the pump. With the 47 all-electric range rating[1], many commuters can drive on electric power alone, only needing to fill up the tank for longer drives.
Charge anywhere. Conveniently charge at home with a standard 120-volt outlet[2], and even more quickly with a 240-volt charger[3]. You can also take advantage of the thousands of charging stations across the country.
Clarity Plug-In Hybrid owners also benefit from a roomy interior, as well as federal and state incentives:
Room for five adults. A spacious interior with seating for five adults and eco-conscious materials makes for a sophisticated experience.
Tax credit. Owners are eligible for up to a $7,500 tax credit through federal rebate programs.
HOV and rebates. Many states offer additional benefits, like HOV eligibility and charger rebates.[4]

[1] 47-mile maximum EV mode driving range rating. 340-mile combined gas-electric driving range rating. Ratings determined by EPA. Use for comparison purposes only. Your driving range will vary depending on driving conditions, how you drive and maintain your vehicle, battery-pack age/condition and other factors.
[2] Consult a qualified electrician to determine your home charging options; dedicated circuit needed for Level 1 charging.
[3] 2.5-hour charge time for 240-volt 30-amp charging equipment.
[4] State rebates and eligibility for HOV access and special parking depend on your state and local rules. State and local rules may change in the future to limit rebates and/or eligibility. For California residents, the High Occupancy Vehicle (HOV) sticker can be applied for through the California Department of Motor Vehicles. Once installed, you may use designated HOV lanes, even if you're driving alone. Stickers valid through January 1, 2019.
2018 Honda Accord 2.0 Liter Turbo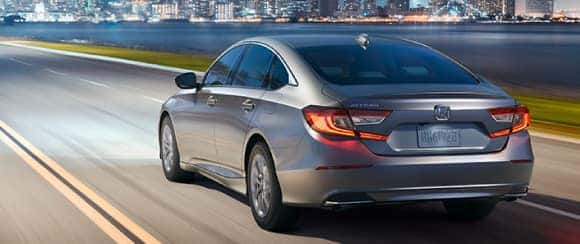 In Stock Now at Ralph Honda!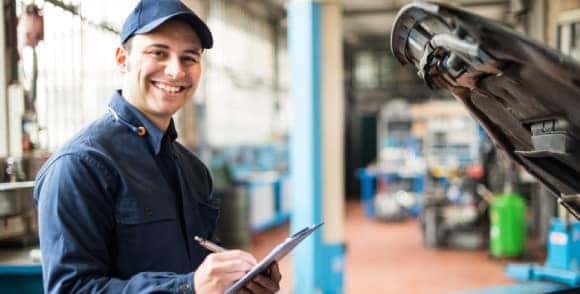 Top 7 Tips To Keep Your Vehicle Operating Like New
1. Check and change the oil. No single step will help an engine last more than regular oil and filter changes will. Conversely, nothing will destroy an engine faster than neglecting oil-level checks or fresh-oil changes.
2. Flush the cooling system and change coolant once a year. A 50/50 mix of coolant and distilled water will keep the cooling system in good shape and prevent corrosion and deposits from building up inside the cooling system.
3. Change out transmission and differential oils. While not requiring frequent service, these fluids must be changed according to service intervals. Always use transmission fluid or gear oil of the recommended type and viscosity.
4. Keep it clean. While washing the outside of the vehicle is obvious, most everything the vehicle ran over can also get stuck to the underside. Hosing off winter salt and road grime is a good idea.
5. Nothing keeps paint looking good and protected like a coat of quality wax. Apply wax at least every six months.
6. Protect the interior plastic by parking the vehicle in the shade, using a window deflector screen, and applying a UV protectant to prevent the plastic and vinyl from drying out.
7. Brake fluid is hygroscopic. This means it is adept at attracting moisture. Moisture causes components to corrode and fail. Replace fluid and bleed system once a year. Brake fluid is cheap. Calipers, hoses, and sensors are expensive.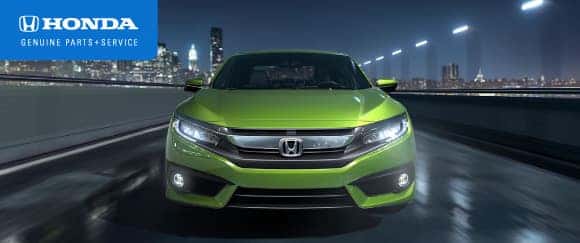 Honda Genuine Transmission Fluids
Check out these facts:
• Genuine Honda Transmission Fluids are formulated specifically for Honda transmission development to ensure the customer experiences the smoothest and most reliable driving experience possible
• The specific formulation means each fluid is "dialed in" so that friction performance exactly matches the requirements of high-performance clutches and friction materials utilized by Honda engineers
• To verify superior quality, Honda engineers have designed extensive specifications and testing that go beyond what is required of a typical aftermath fluid (for both performance and quality standards)
• Genuine Honda Transmission Fluids are tested in both the laboratory and the field to guarantee superior performance and protection under the most severe operating conditions
• Formulated with specific proprietary friction modifier additive components, they are designed to deliver the precise frictional properties required to achieve maximum performance, efficiency and reliability
Honda ATF DW-1
"Genuine" Means Just That
Only Honda-approved Genuine DW-1 Transmission Fluid provides:
• Synthetic Technology – provides superior resistance to oxidation and thermal breakdown (degradation)
• Full Compatibility with Internal Honda Transmission Components/Materials – eliminates fluid leaks and maximizes life of gaskets and seals
• Superior Cold Flow Properties – improves fuel economy, minimizes mechanical wear and ensures smooth, reliable shifts without "shift-shock"
• Exactly Matched Frictional Properties – precise specifications match the specific clutch materials used in Honda transmissions, enabling maximum performance, torque capacity and temperature reduction
• Optimized Low-Speed Frictional Properties – designed to eliminate the occurrence of shudder and vibration
• Propriety Anti-Wear Chemistry & Extreme Friction Durability – precisely engineered frictional properties are maintained throughout the entire maintenance interval
Honda HCF-2
Uniquely Formulated for Hondas CVTs
Honda Genuine Fluid HCF-2 for continuously variable transmissions offers significant and tangible benefits in key areas, including:
• Propriety Formulation & Backwards Compatibility – can be used in all Honda models equipped with CVT, no matter the year of manufacture
• Highest Quality Components – engineered using the most advanced technology base oils and performance additives in the industry
• Outstanding Oxidation Resistance – provides increased oxidation resistance, resulting in fewer deposits and longer drain intervals
• Superior Fluidity – enhanced fluid flow at cold temperatures offers improved operation, increased fuel economy and lower emissions
• Matching Friction Chemistry – formulations optimally matched to the friction requirements of the clutch materials protect against shudder and scuffing, resulting in longer transmission life and quiet operation
• Optimized Lower Viscosity/Higher Viscosity Index – designed to significantly improve fuel economy and lower emissions
Collision Repair Done Right

Watch out for deer this holiday season!
In the unfortunate event that you require auto body repair, look no further! Ralph Honda has been serving the Greater Rochester Area's collision center needs for all makes and models for over 5 decades through our certified body shop, and our qualified team of auto body repair experts will make for an easy, seemless experience. From the initial towing and insurance company paperwork and communications through restoring your vehicle to a precise shine, the Ralph Honda Collision Center at 3939 West Ridge Road in Greece, NY will handle every detail for you. Whether you need car dent repair or full car collision repair, our professional body shop will get the auto body parts you need quickly and have you on the road again in no time, looking beautiful.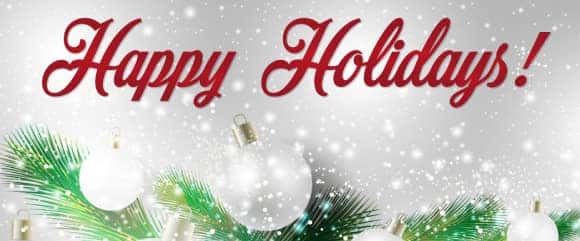 December 1-17: Yuletide in the Country Genesee Country Village & Museum Fridays-Sundays
December 25: Merry Christmas!!
January 1: Happy New Year!!