2013 June Newsletter
This before and after shot is of a 1938 Pontiac bought from Ralph Pontiac in the fall of 1937 and was among the first new Pontiacs sold after acquiring the franchise. We believe the original owner lived on Rugby Ave in the 19th Ward.The gentleman we bought the car from had worked for the dealership in the 40's as an auto mechanic.The restoration was completed 70 years later in 2007.
Did You Know?
– American Honda has $12.3 billion in capital investment in the U.S. since 1979.
– They have 9 manufacturing facilities in America with 2 more under construction.
– 85% of Honda automobiles sold in the U.S. were manufactured in North America, the highest rate of any international automaker.
– American Honda celebrated 30 years of auto manufacturing in the U.S. in 2012.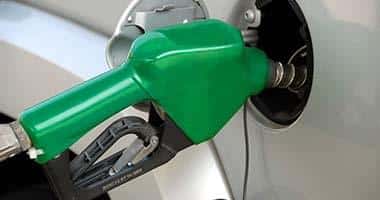 You drive a gas saving Honda, but did you know by making a few simple changes you can get a few more miles out of each tank:
Lose the lead foot: Instead of putting the pedal to the metal every time you accelerate, try switching to a mellow driving style. When accelerating, use light throttle inputs instead of deep throttle blips and full throttle antics.
Resist riding the brake: When you see traffic congestion, do not jump on the break right away. Take your foot off the accelerator and coast until you need to break.
Control your speed: This is all about aerodynamics. Wind resistance increases greatly between 55 and 75 mph, so keeping your cruising speed reasonable will stretch your fuel dollars. According to the energy department, every 5 mph over 60 mph is equal to paying an extra .30 cents per gallon. Cruise control is your friend and should be used when driving on flat terrain.
Plan your day wisely: Try bundling errands so you make as many stops as possible in one trip.
Pump it Up: Make sure your tires are properly inflated. Under inflated tires cause more resistance and increased tire wear, leading to lower mileage, more emissions and more tires in landfills. *We check your tire pressure at every oil service, but if you need a tire gauge for you glove box, feel free to stop by our service department and see one of our advisors.*
Stay in tune: Don't forget to do your basic car maintenance like oil services and replacing the air filter.
Reduce weight: Don't leave heavy stuff in your trunk. According to the energy department, dropping 100 pounds from your ride will deliver up to 2% in fuel efficiency.
2013 Honda Civic LX 4 Door Automatic
Lease for $149 a month for 36 months! Shop Now
$1500 total due at signing. First payment. $595 acq. Fee. Taxes + DMV fees due at lease signing. 12,000 miles/year. $0.15 overage. To qualified buyers through AHFC.
B
e sure to check the wording for any used vehicle ad. Often, pricing can be misrepresented by assuming large down payments or trade-in values in the price of the vehicle. There can sometimes be hidden fees in the fine print as well.

*Remember, if it seems too good to be true, it probably is.*
Dale Wright: 21 years, Ed Wright: 21 years, Dave Zimny: 14 years,
Chuck McGarry: 30 years, Dennis Hagen: 18 years,
Rhonda Breedlove: 8 years
Meet Dan & Cyndi Jones

They've been customers for years & just bought their 1st Honda!
We, would like to say thank you to all of our friends at Ralph Honda. Our vacation to North Carolina was great because of the brand new Accord we purchased from you. It rides great and its performance was terrific, we averaged 37-40 MPG, and that's in the hills. We feel that everyone at Ralph's has always had our best interest at heart, from the office staff, the showroom staff and of course ALL our friends in the service department; they are truly the best! you are the reason we would not buy anywhere else. Thanks always for all your support!

– Dan and Cyndi
Kids will be out of school soon! Take some time to enjoy some local fun or take a day trip.
Springdale Farm – Petting zoo and kids can watch the robotic milking parlor that lets cows milk themselves. For more information visit: www.springdalefarm.org
Rock Ventures – The largest indoor climbing wall in the Northeast, kids can safely climb all day. Ages 2-92 are welcome. For more information visit: www.rockventures.net
Carousel Getaway – Take a ride to North Tonawanda to ride a classic carousel. Back in 1915, Thompson Street was home to the Herschell Carrousel Factory. Today, the factory is now a museum where a free train ride comes with paid admission. Additional train rides are just .50 cents. For more information visit: www.carrouselmuseum.org
Hidden Valley Animal Adventure – Wild game safari tours are fun for all ages. Make a full day out of it and have lunch at one of their two restaurants. For more information visit: www.hiddenvalleyadventure.com
Lockport Cave & Underground Boat Ride – This is an exciting 70-minute guided tour with an underground boat ride. For more information visit: www.lockportcave.com
Medina Railroad Museum & Train Excursions – Check out the miniature train layout and take a train excursion along the Erie Canal.